Struggling with that next blog post idea? Don't be discouraged—we've all been there. Building a blog is hard work. But you're creating a potential asset, something that could bring years of passive income. One day you will reap the rewards of all your hard work. So come along with me, and I'll show you some ways to generate new and fresh blog post ideas.
Below is a list of 10 ideas I have brainstormed over the past few days– 10 Blog Post Ideas for Crafters and DIYers. I've used many of these with great success. Please use the comments field and share your ideas.
Pin it!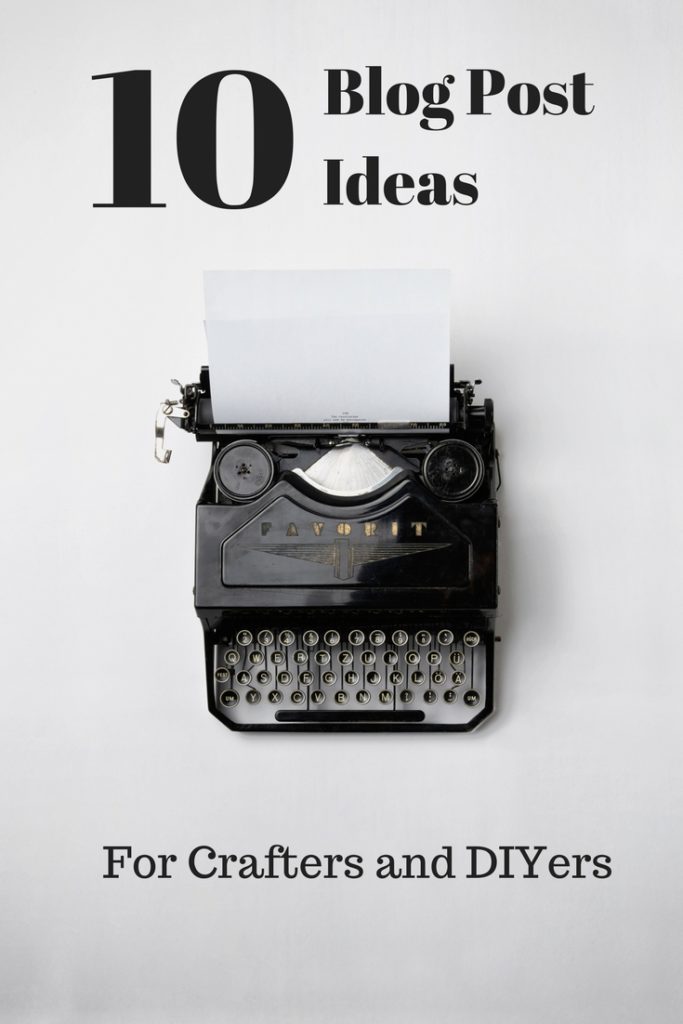 I hope you found this post helpful. Now it's your turn. Please share how you like to generate your blog post ideas.