This page barely scratches the surface on the number of antler projects you could make. Deer antler is simply amazing. It's rugged. You can sand it, shape it, polish it, color it. And best of all it's a renewable resource. Nothing against hunters (because I do some deer hunting myself) but you don't have to take down these animals to harvest their crown. Each year, nature takes her course and the male whitetail deer lets go of his antlers and starts growing a new pair.
So you can find these prized resources in the woods on your next hike — if you're really looking. Don't hike? Then you can probably find them on Ebay or certain craft store outlets. Sometimes you can find them at flea markets, yard sales, or the local recycled-antiques store.
Anyway, I hope you will enjoy these antler projects and tutorials and learn how to make some truly unique crafts and diy gifts.
Hey, don't forget to sign up with our website. You don't want to miss new tutorials and tips!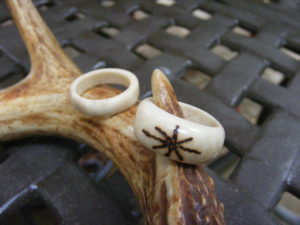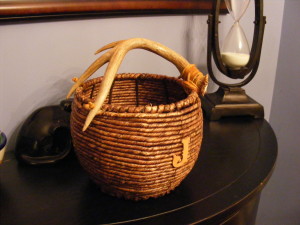 How to Make an Antler Handle Basket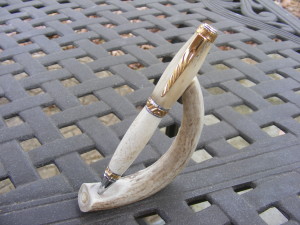 How to Make an Antler Writing Pen