I believe I was attracted to paracord projects from my time in the Boy Scouts. Knot tying has always been an interesting past time, and I hope you will enjoy these projects as much as I did. Paracord projects are also fun to teach your kids, and you can make some surprisingly useful things with this very strong material.
Click on the link under each picture below, and you'll discover a detailed tutorial showing you how to master each of these paracord projects.
And don't forget to subscribe to our site so you don't miss out on any new tutorials.
Thanks and Enjoy!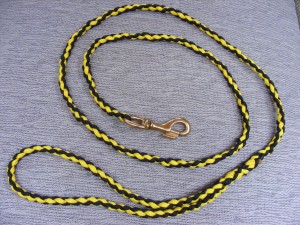 How to Make a Paracord Dog Leash
Walk your dog in style this summer. This tutorial will show you how to make your very own dog leash. Hey — don't forget to walk the dog.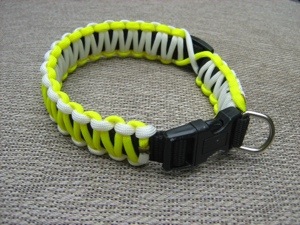 How to Make a Paracord Dog Collar
Okay, I showed you how to make a leash in the previous paracord project. Now I will show you how to make a paracord dog collar. A fun and easy project and don't forget to include the kids on this one.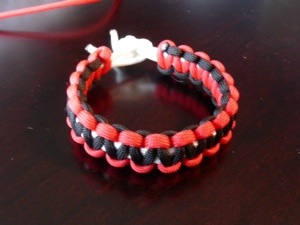 How to Make a Paracord Bracelet
The paracord survival bracelet continues to be a popular paracord project. It's probably the one most folks start with and then they discover all the other fabulous things you can do with paracord (besides its original purpose for jumping out of perfectly good airplanes). Have fun with this project!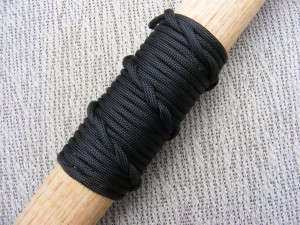 How to Make a Hiking Stick Paracord Wrap
This was a popular project in scouts and I think any hiker would appreciate having this on their stick. It's amazingly simple to do, and I show you how – step-by-step – in this short tutorial. Enjoy!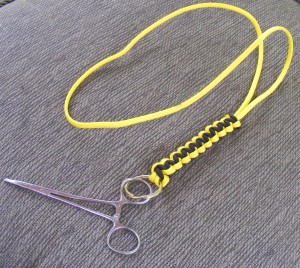 Make a Paracord Fisherman's Lanyard
I was always fumbling around for my fishing pliers until I learned about this project. Now I can easily keep track of those few necessary fishing tools and gadgets. Follow along as I show you how to make it.