Oh, the joys of pen turning. I've been turning pens for over 15 years. Hope you enjoy the pen turning projects and tutorials on this page. Click on the link underneath the image and it will take you to a detailed tutorial.
Pen turning is such an enjoyable hobby. Watch out because you can easily become addicted.
Check out my Pen Turning Resource page for lots of articles and tips.
Don't forget to sign up so you won't miss out on new tutorials and pen projects we'll be posting on this site.
Enjoy!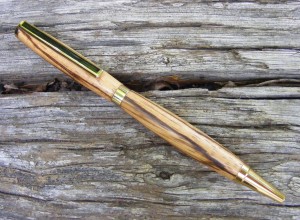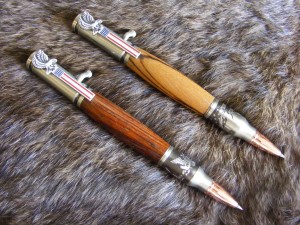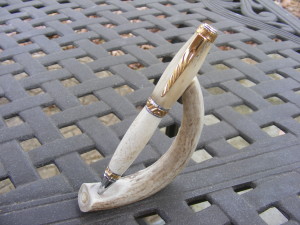 The Antler Pen and How to Make It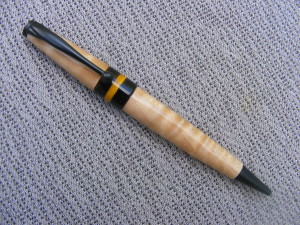 Modified Slimline Pen – The Beekeeper's Pen