I just love easy woodworking projects and it's doubly nice when they apply to the kitchen. There's something about having wood utensils and products in the kitchen. To me it gives it that homey feel, a touch of elegance. And then to be able to say you made these functional crafts — that's icing on the cake.
I thought I would take a minute and compile 5 of my woodworking tutorials that address projects for the kitchen. Most of these require very few tools. I used a bandsaw and drill press on some, but you can get by with hand tools. I hope that you might be able to at least pick one of two from the list as easy and doable. Feel free to copy my designs here or hopefully they will inspire you to come up with something different. Enjoy!
Cherry Cutting Board
This first project is probably the easiest cutting board project I have ever made. You can click here for the full cherry board tutorial. This one is made out of cherry. Just go to your local woodworking store and ask for a piece of already-planed hardwood. Cherry is a good choice for cutting boards. Then all you will need is an orbital sander and a wood burning tool. I made this one for my wife as an early anniversary gift.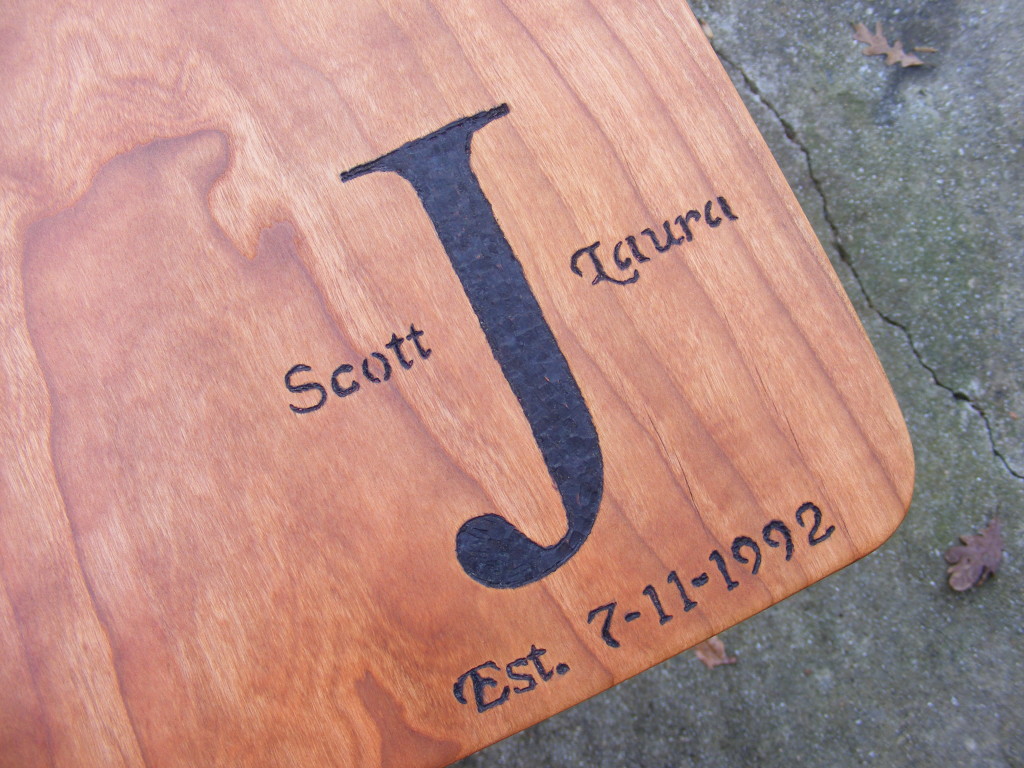 Laminated Cutting Board
This is the very first cutting board I made. It does involve more cutting and glueing which is something I didn't have to do for the Cherry cutting board shown above. For this cutting board I cut strips of hardwood – walnut, purple heart,curly maple – and I used some waterproof glue to laminate them. You can get the full tutorial here. This one did take more sanding, and I used a router to round off the edges. When I put the food-grade mineral oil on, the wood grain really popped out. I gave this to my mom who displays it prominently in her kitchen.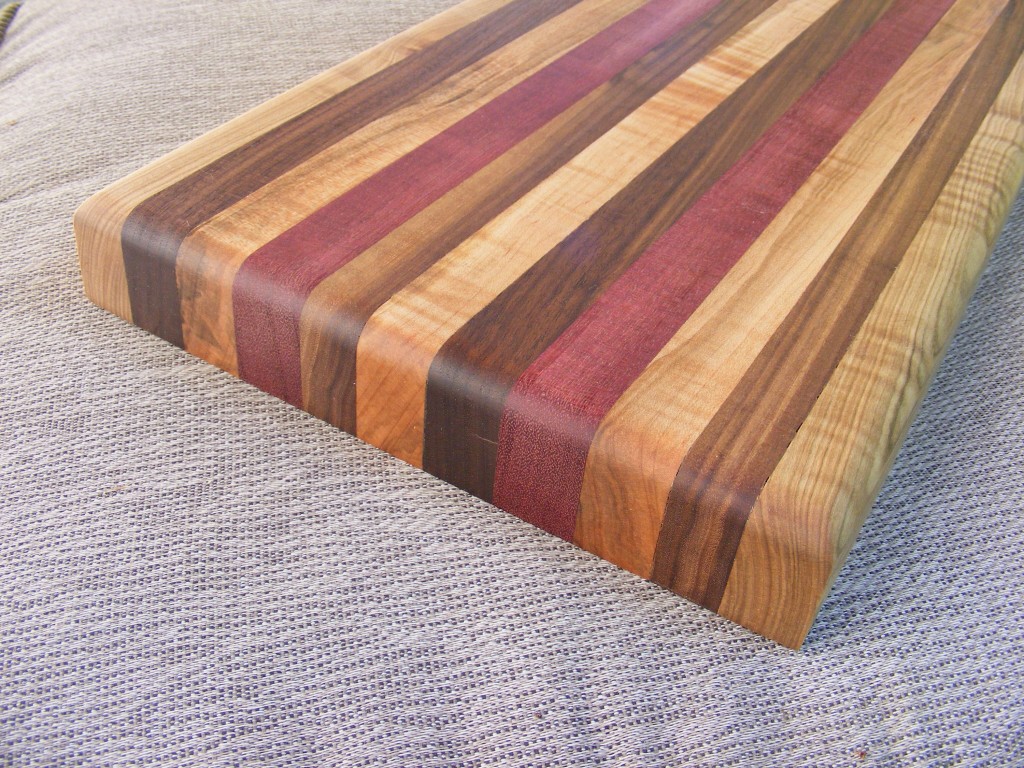 A Simple Wooden Spoon
I really enjoyed making this one. You can get my full spoon making tutorial here. This project mainly involved cutting out the spoon's rough shape and then a lot of sanding. I used a special Dremel bit to help hollow out the bowl portion of the spoon. Then I completed it by hand sanding and applied a food-grade mineral oil. A fun and easy woodworking project for the kitchen.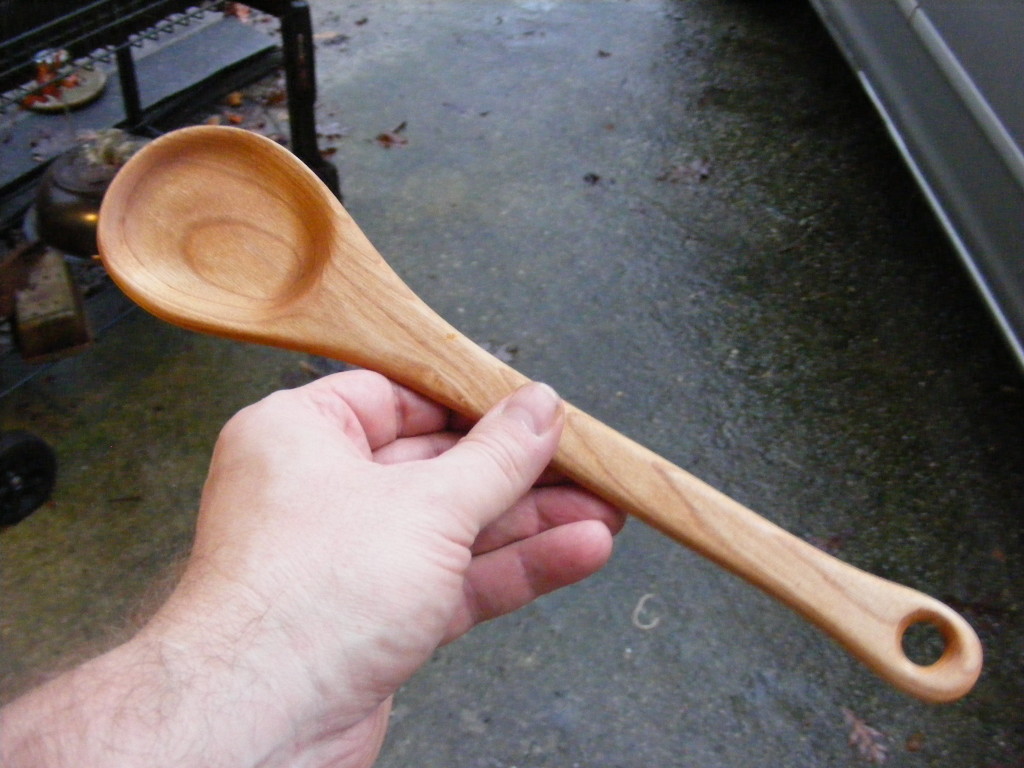 Handmade Walnut Coffee Scoop
Talk about a useful craft for the kitchen. Just do a little research on Pinterest and Google and you will discover tons of coffee scoop designs. I picked one that only involves a little cutting, sanding and drilling. Get the tutorial here. I have since made some other coffee scoops. The last one I made was a cherry coffee scoop. I hope you enjoy this fun project.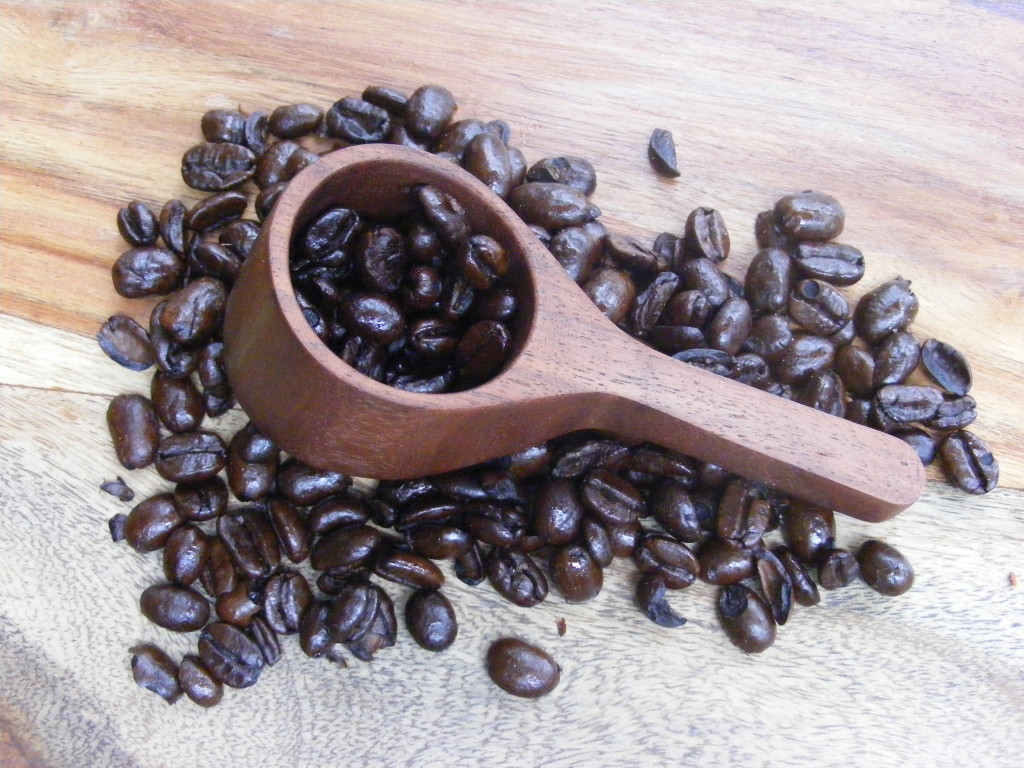 Easy Trivet Project
I'm always on the lookout for new trivet designs. I was looking through Pinterest one day and saw how people were recycling old keys. So I took a bunch of old keys and created a trivet. Fortunately, I was able to buy the wood from Hobby Lobby and then all I had to do was apply some wood stain and then glue the keys down. Click here to see the full tutorial.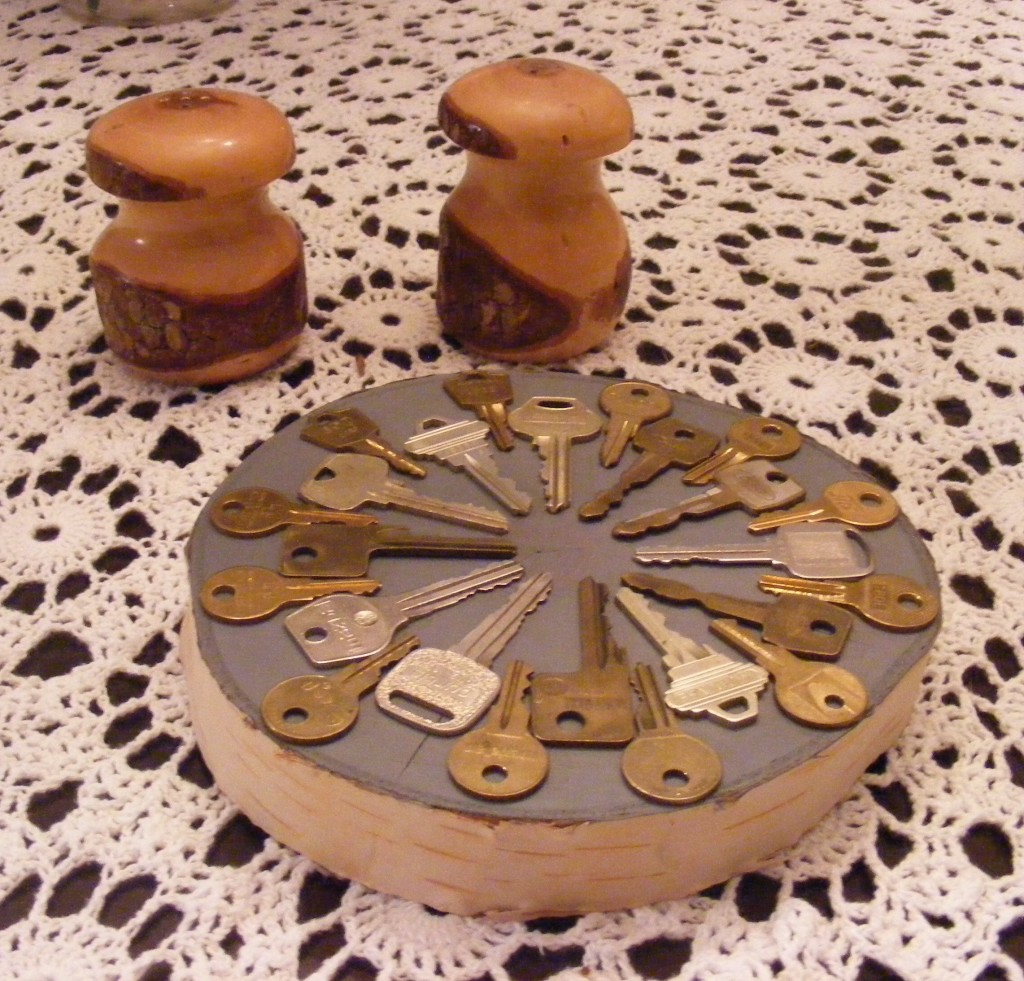 Well that's my list of 5 easy woodworking projects for the kitchen. I hope that you will be able to easily make at least one or two of these. If you do, feel free to post a picture to my Facebook Page or send it to me. I would love to hear your comments and the projects you are working on. And let me know what kind of articles and projects you would like to see here. Leave a comment or use the contact link to get in touch with me.
God bless,
Stephen Scott Johnson