Want to learn how to make a paracord dog leash? Paracord is such a great material for making a leash. It's durable and strong, and now you can purchase cord material in just about any color. You can also check out my tutorial on how to make a paracord dog collar.
The dog leash is a fun project, and once you get started, it's easy to do. To make the leash, we'll be creating a four-strand braid. When done, you will have a 4 to 5 foot leash.
Materials needed (For your convenience, I've included a few affiliate links):
Recommended Resources:
Grab a copy of Paracord Fusion Ties – Volume 1 by JD Lenzen. JD has a popular YouTube channel called Tying It All Together. The book is well done with great photos and instructions.

Review on Amazon

Another cool book to try is: Paracord Outdoor Gear Projects
And now, on to the tutorial:
Step 1: Double up the two sets of paracord strands and attach to the snap latch, using lark's head knots (see photo 1).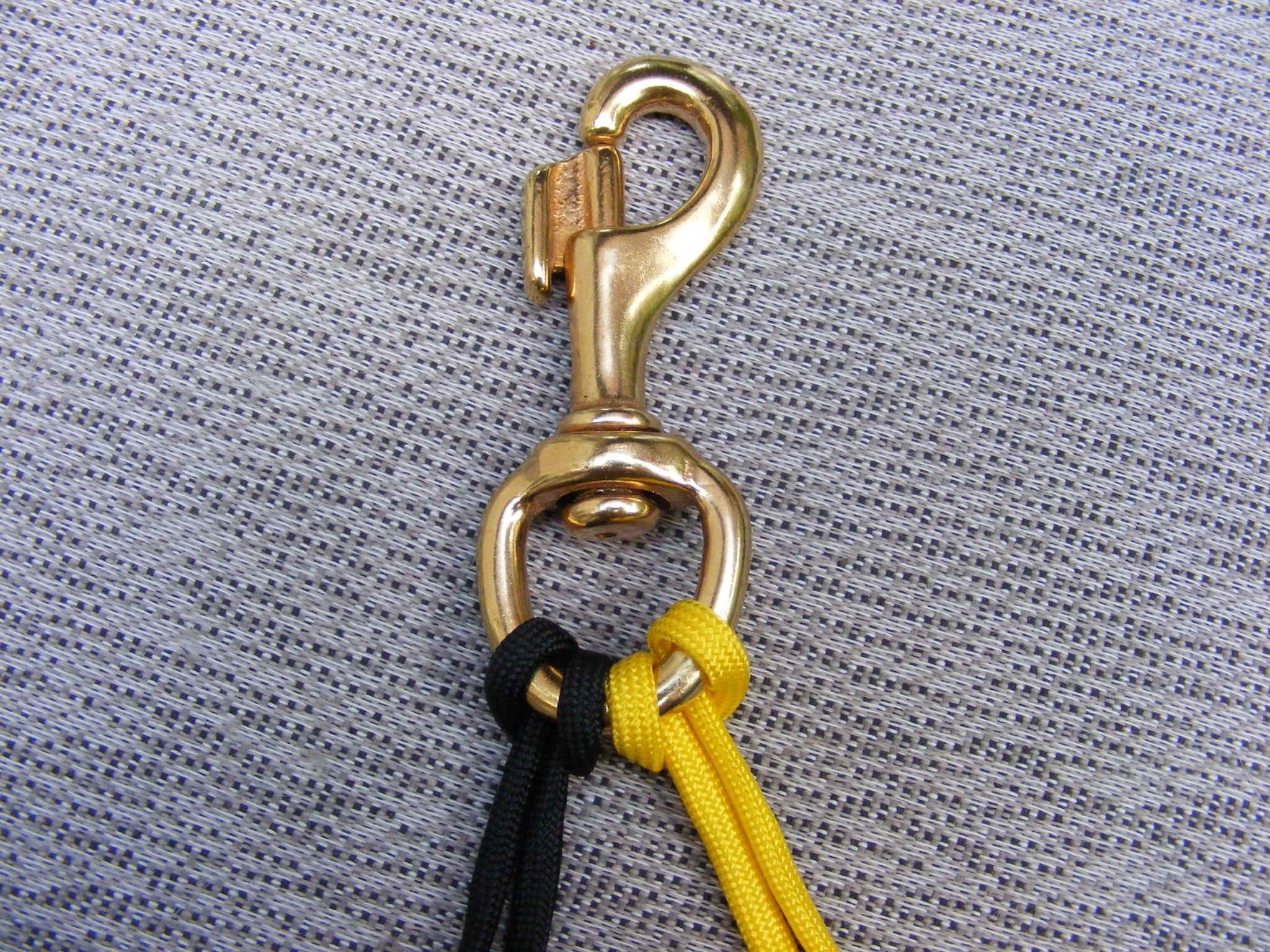 Step 2: Follow photos 2-6 to create a four-strand braid. Repeat the braid until 10 inches of loose cord remains.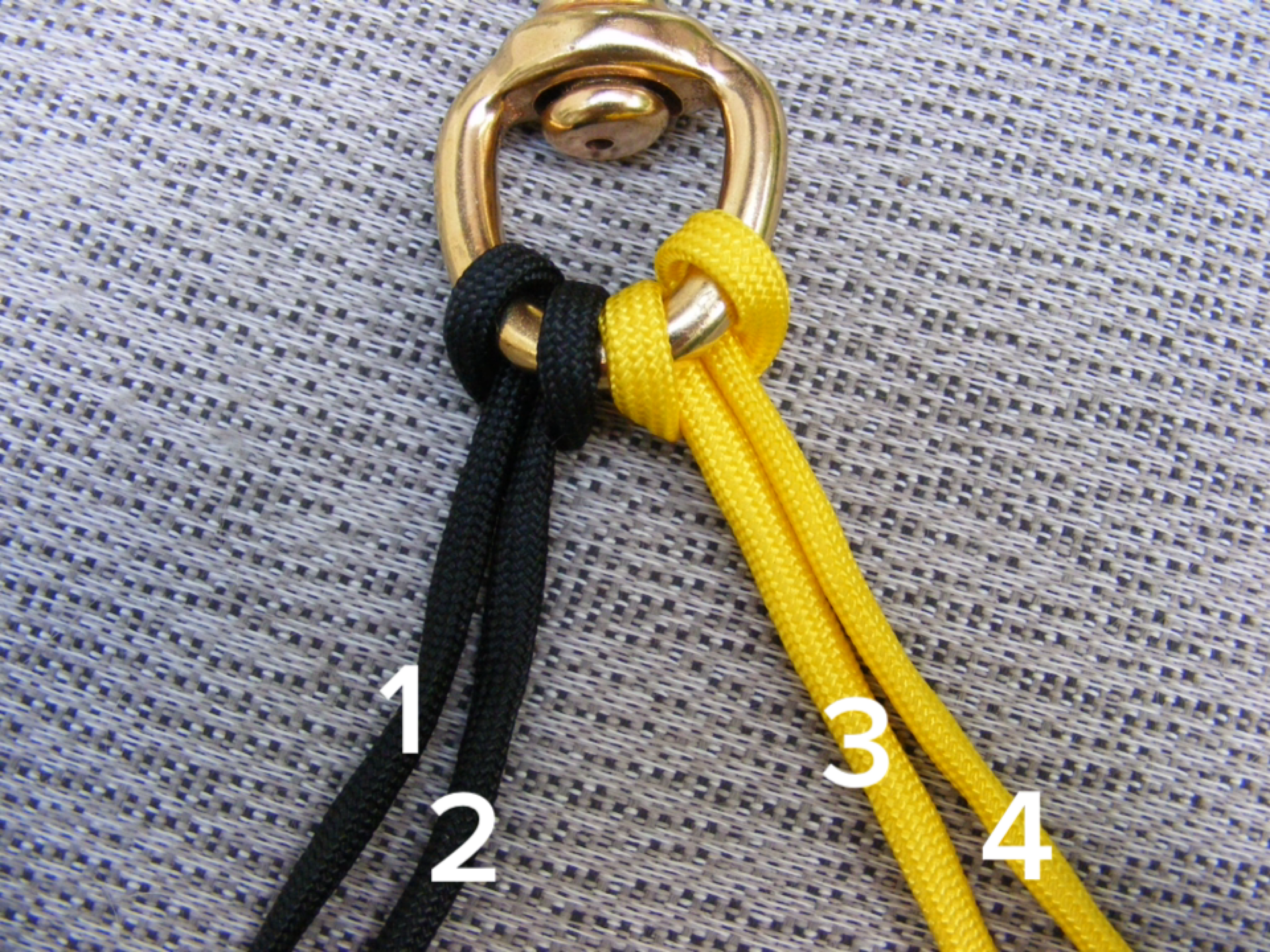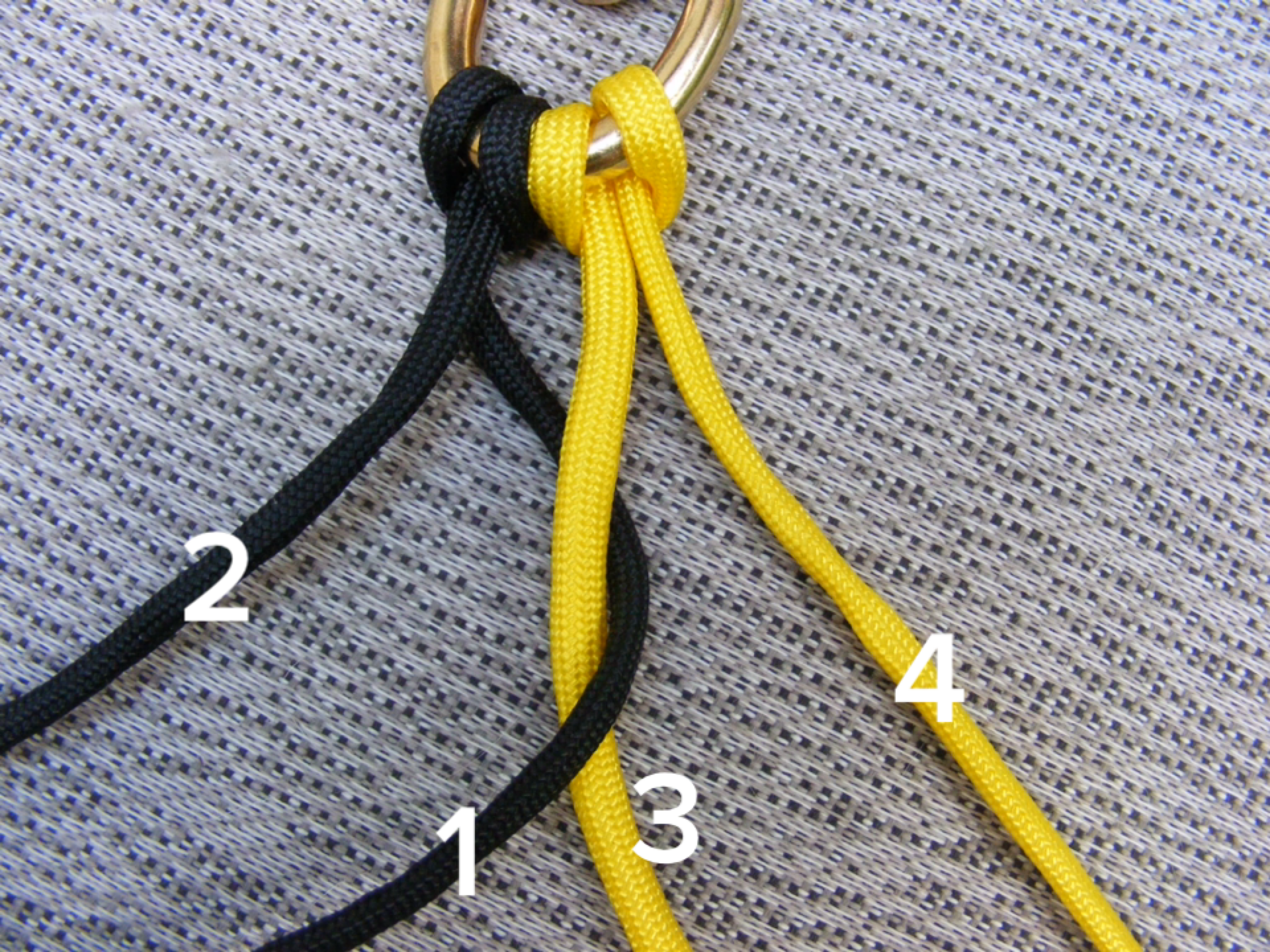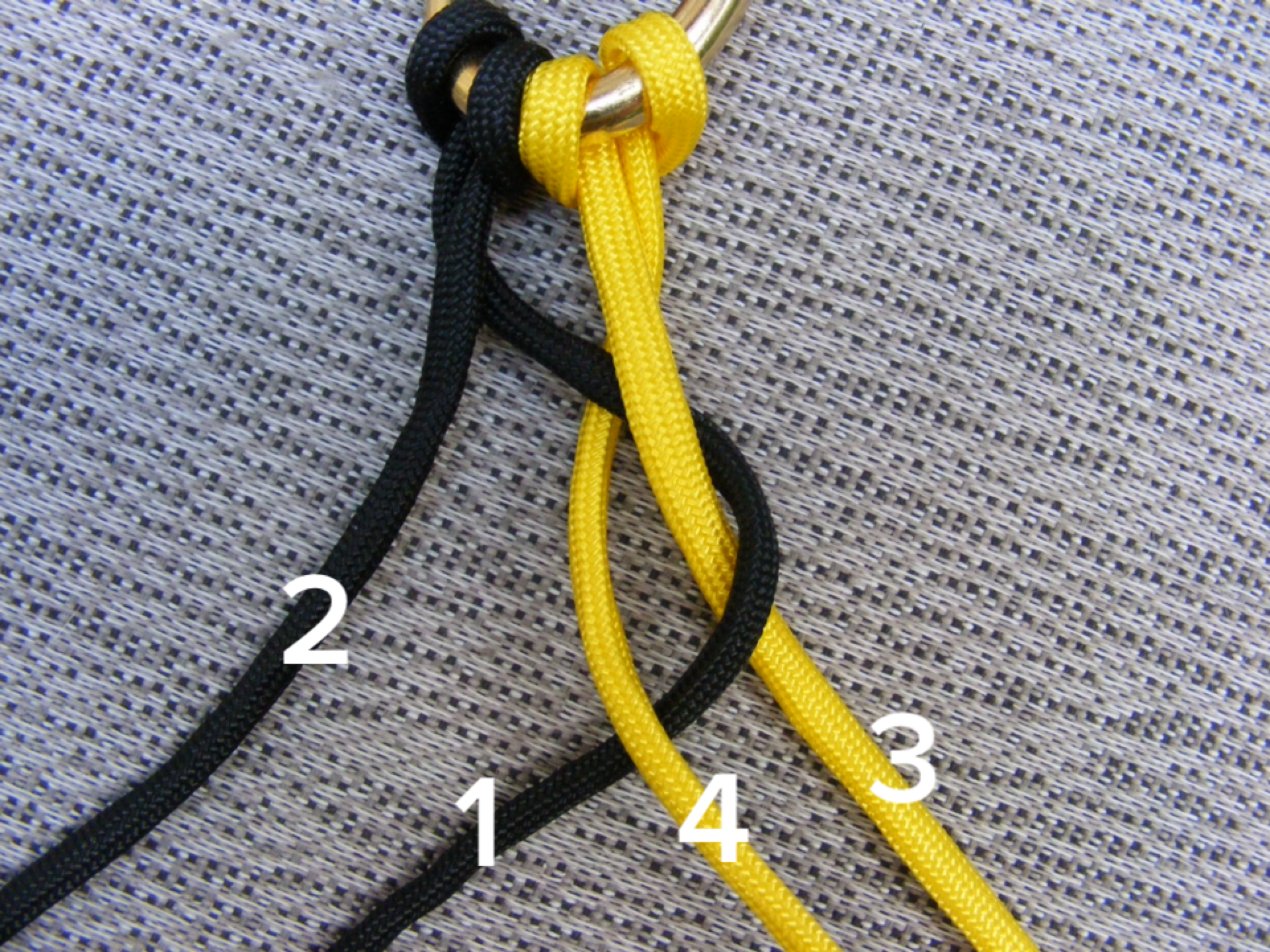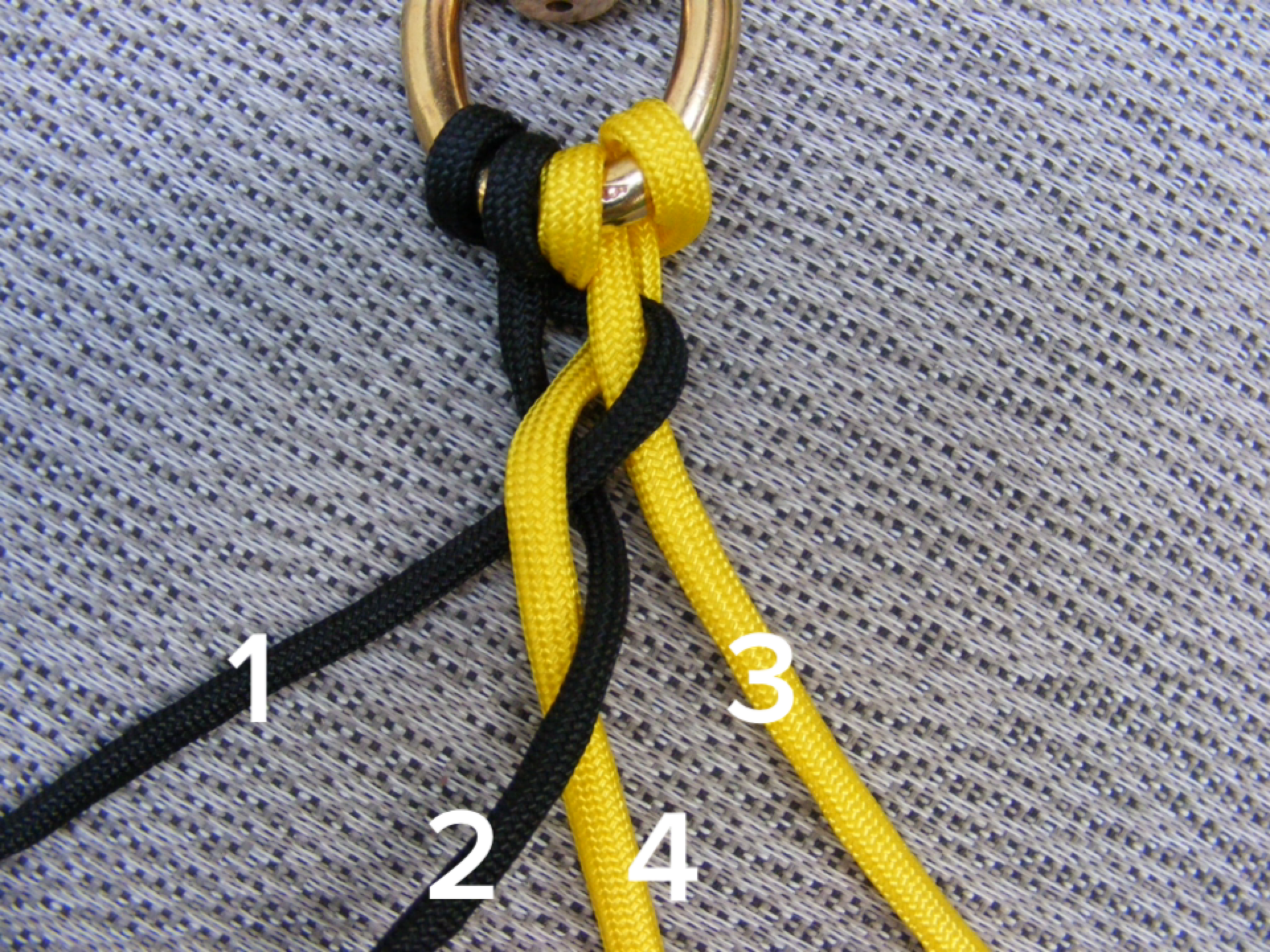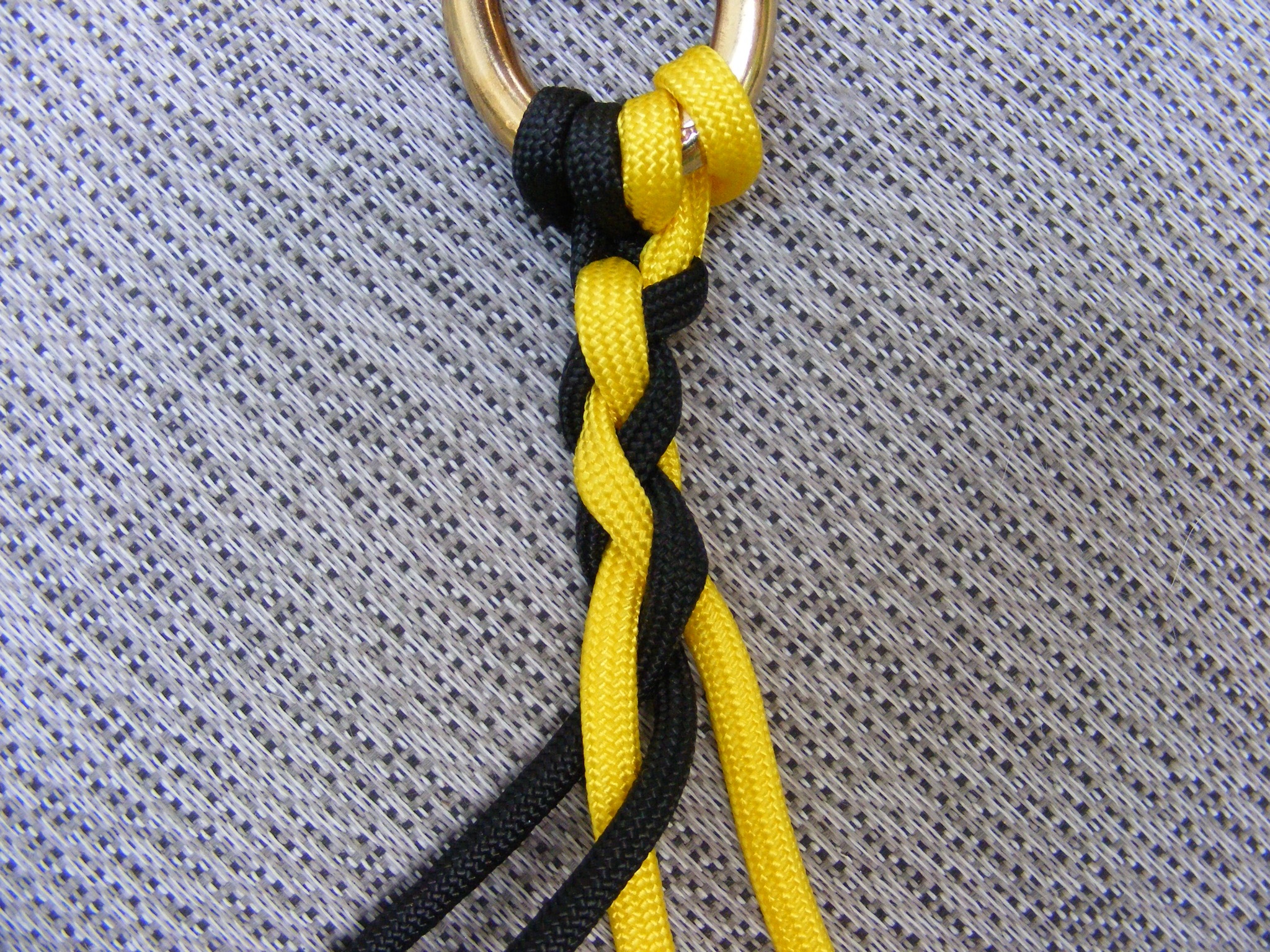 Step 3: With about 10 inches of loose cord remaining, fold this around to the main body of the leash. You want to leave a big enough loop that will fit comfortably in your hand (see photo 7).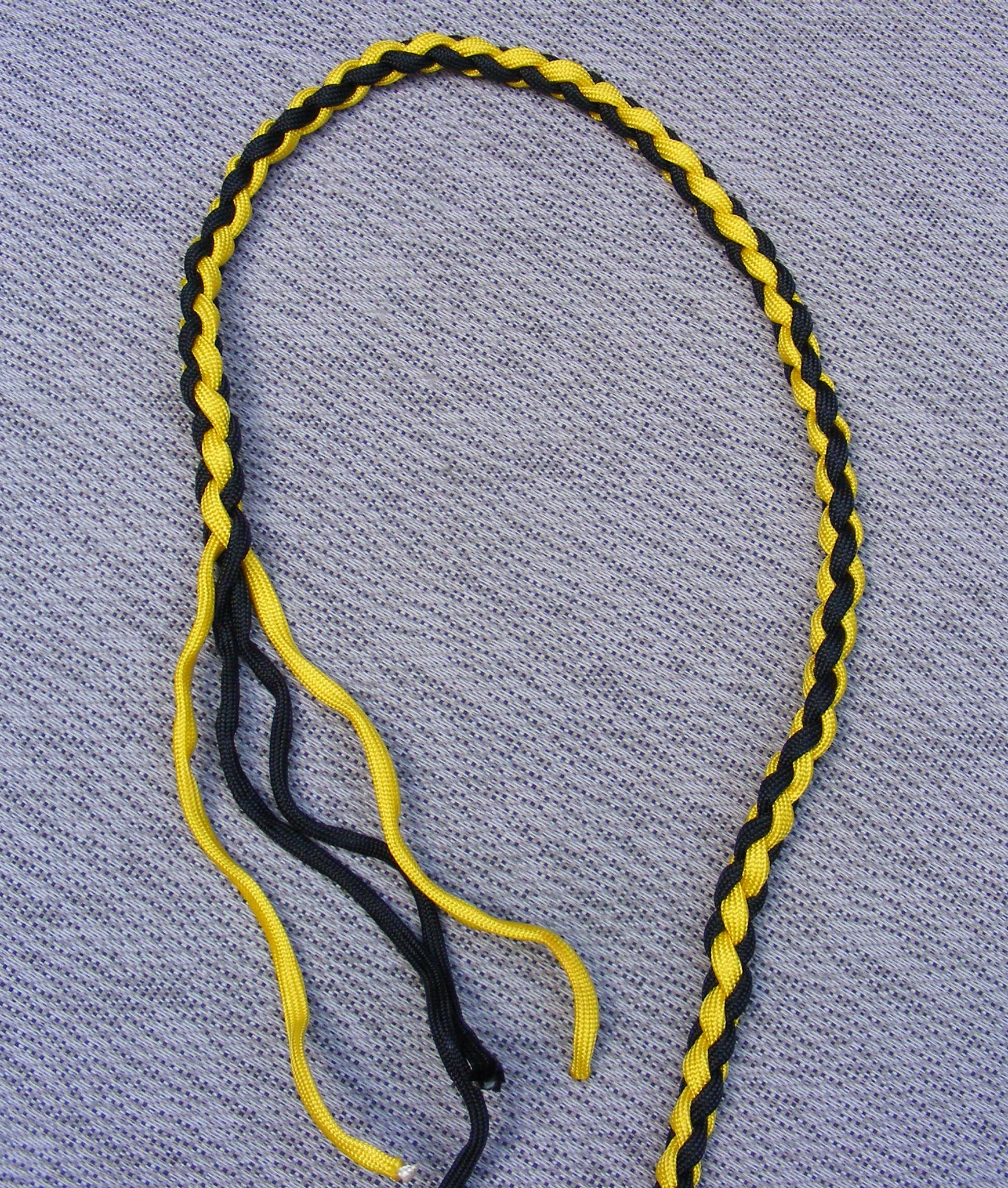 Step 4: Take the paperclip and rearrange it as shown in photo 8. Photos 9-11 will show you how to begin weaving (or splicing) the loose paracord back into the leash.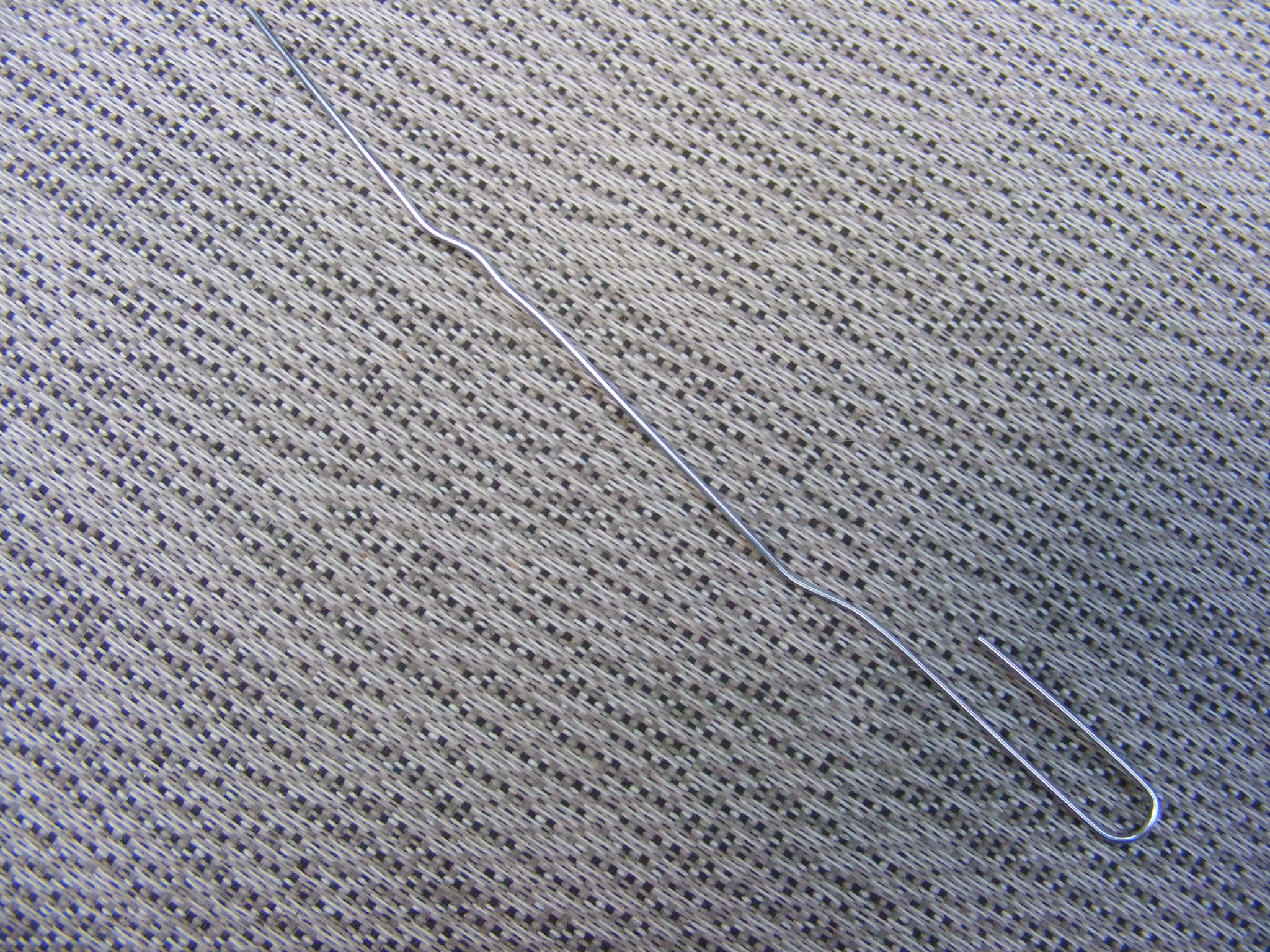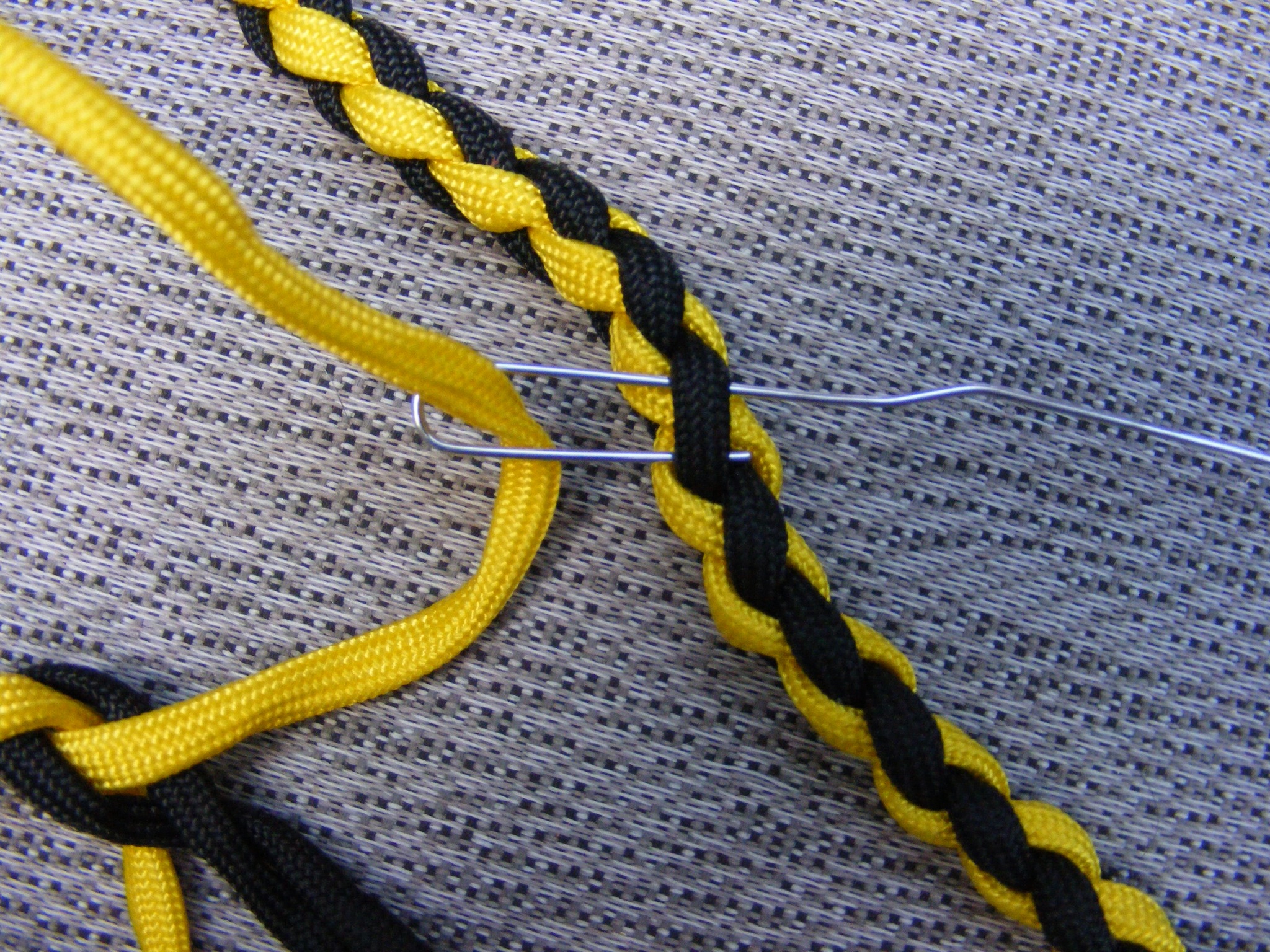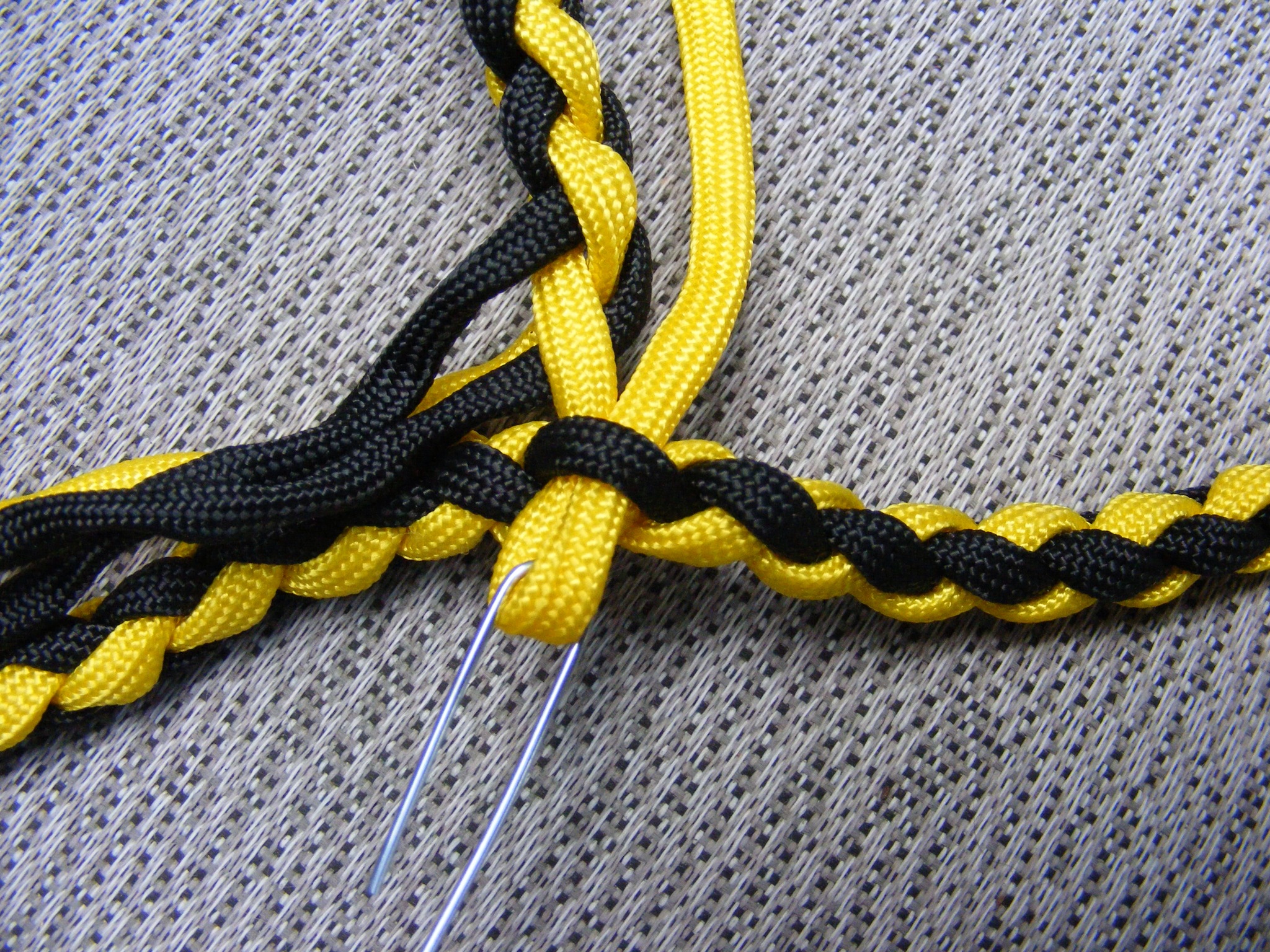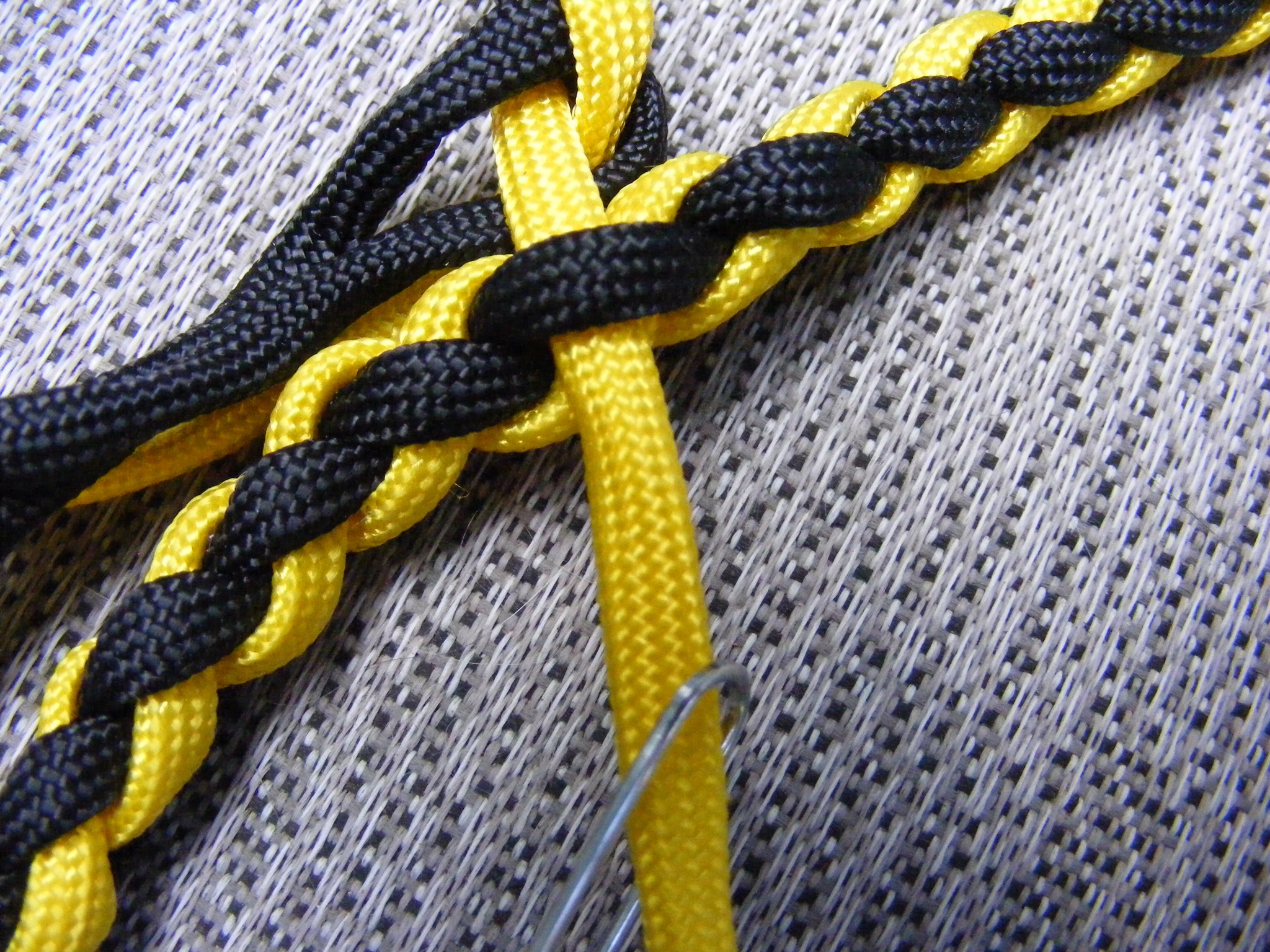 Step 5: I spliced each loose strand back into the braid about 3 to 4 times. Do this and then trim excess strands and melt the ends in place (photo 12).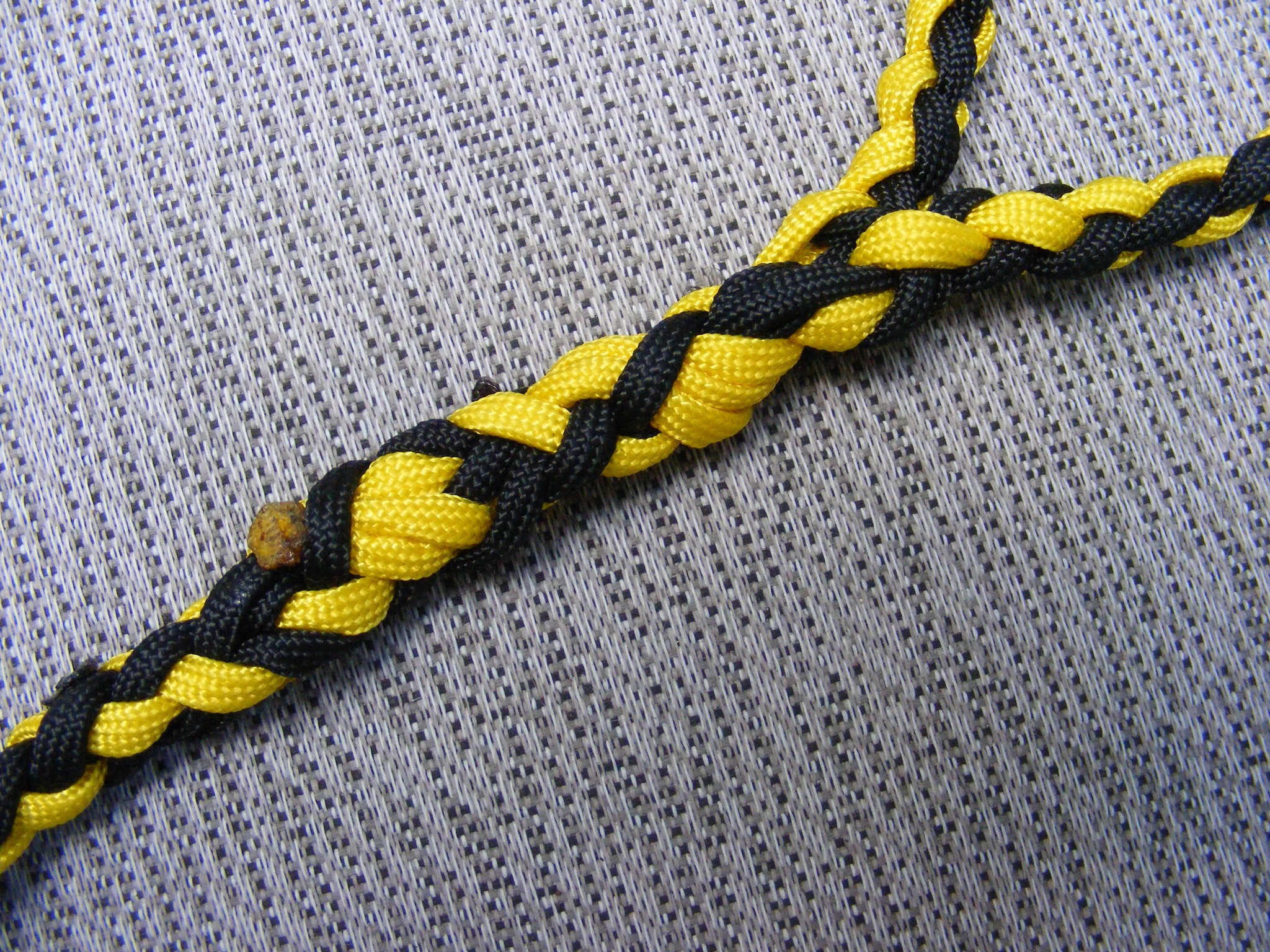 Finished Product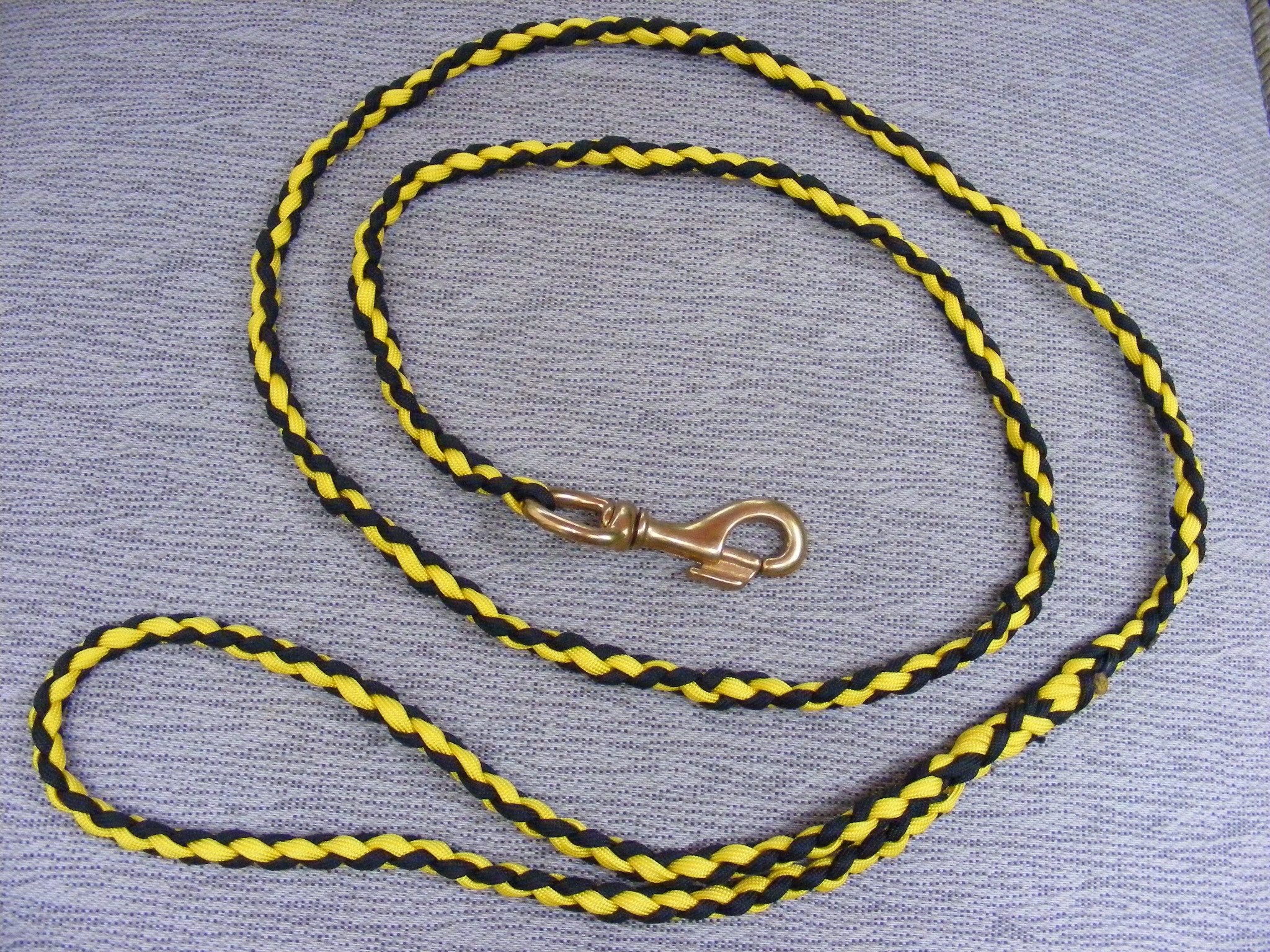 I hope you have enjoyed this brief tutorial on how to make a paracord dog leash. Please check out my other tutorials and articles. Feel free to share them with your family and friends.
If you like to make paracord bracelets, you might want to check the reviews on a cool bracelet-making tool called the Ezzy-Jig Bracelet Maker. As of this post, there are 661 customer reviews with 4.6 out 5 star rating. Appears to be an easy-to-use jig and helps you hold the bracelet in place while you make it. Also, helps you measure for different wrists sizes. Click on the photo below to review in Amazon:
(BTW – Are you a woodworker? If so, you might be interested in some of my woodworking tutorials and resources. Here are two examples: Easy Woodworking Projects for the Kitchen and Pen Turning: A Comprehensive Guide. Please check them out and feel free to share.)