Stepping into 2016 I'm trying little by little to get my shop better organized. I added a new saw over the holidays, and I'm trying to make more room. In this abbreviated post, I want to share a quick woodworking organization tip I stumbled upon. I recently purchased the Everbilt Magnetic Tool Bar from Home Depot for $13.
And — it's just right for holding all my woodturning chisels. The pictures say it all. Now I can stop laying my chisels on the bench to take up precious space.
The magnet is very strong and holds the chisels without any lower shelf support. I thought at first that I might run into the problem of my chisels becoming magnetized. Well, they do but only to the point of picking up a small Brad nail. When I move them over to my lathe tool rest, I don't have any problems with the chisels getting stuck to the tool rest or anything else. So no worries about having to demagnetize woodturning chisels. That's not to say that other metals might magnetize more. You'll just have to test it out. Why not test it out at the store before you buy it.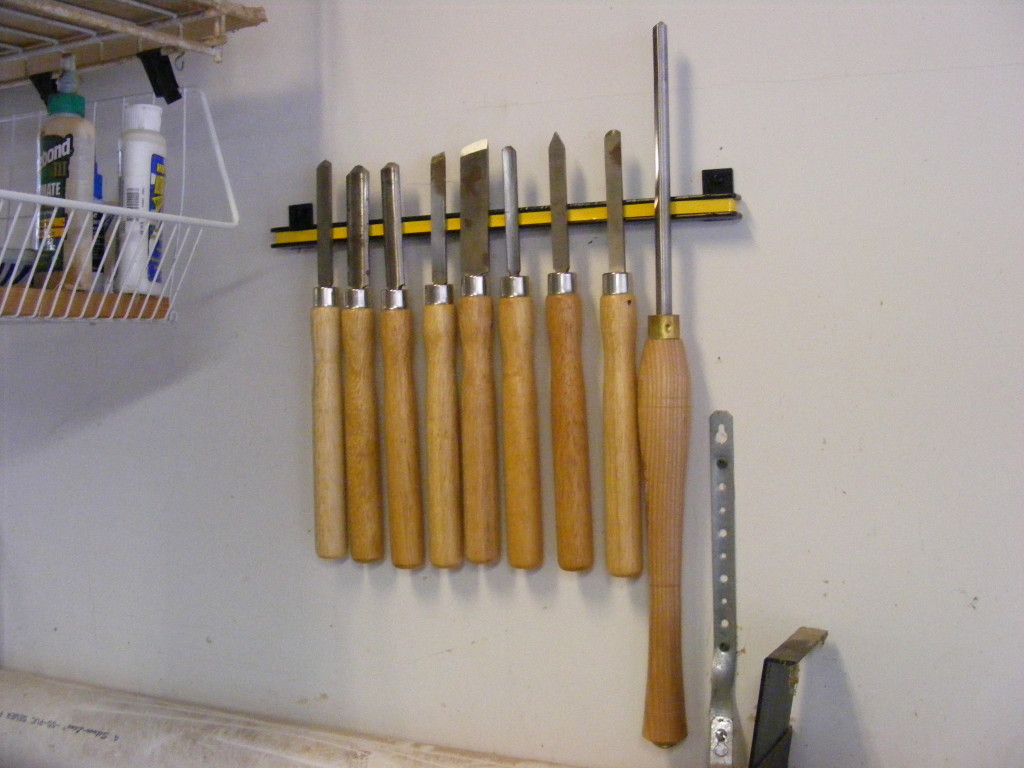 I encourage you to try this out. It's wall-mounted and the brackets are 16 inches apart. Comes with 2 wood screws so you can screw them into studs.
Shop around at other places like Harbor Freight because you might even be able to find something cheaper. I can't vouch for the Harbor Freight bar, but you could test it in the store.
Hope this little tip will help you.
God bless,
Scott