Who doesn't love to make crafts for their pets? In this short tutorial, I will show you how to make a paracord dog collar.Paracord crafts have become the rage in recent years, and new paracord projects continue to surface everywhere I look.
Paracord material—basically the stuff used for parachutes—has become quite common. You can now find it in department stores, home improvement stores and hobby/craft stores.
For this tutorial, all you need 550lb Type III Paracord
 and a cheap dog collar. The dog collar can be found in most department stores for around $3. For this project, I'd recommend using ten feet of paracord for each color you choose (note that this may vary depending on the size of your pet's collar). But you will probably need to buy the paracord in a larger bundle like 50 feet or 100 feet. Again, you're only looking at a few bucks.
Other tools and equipment needed: scissors, lighter, duct tape.
Pictured below is the collar I used for this project. I chose the color black to contrast with the white and yellow paracord. I like using the manufactured collar for it's strength and adjustability. No need to worry about adding buckles—they're already attached. It also comes equipped with the metal rings so you can attach a leash. Very important—before you begin weaving the paracord, make sure you've adjusted the collar to fit properly around your pet's neck.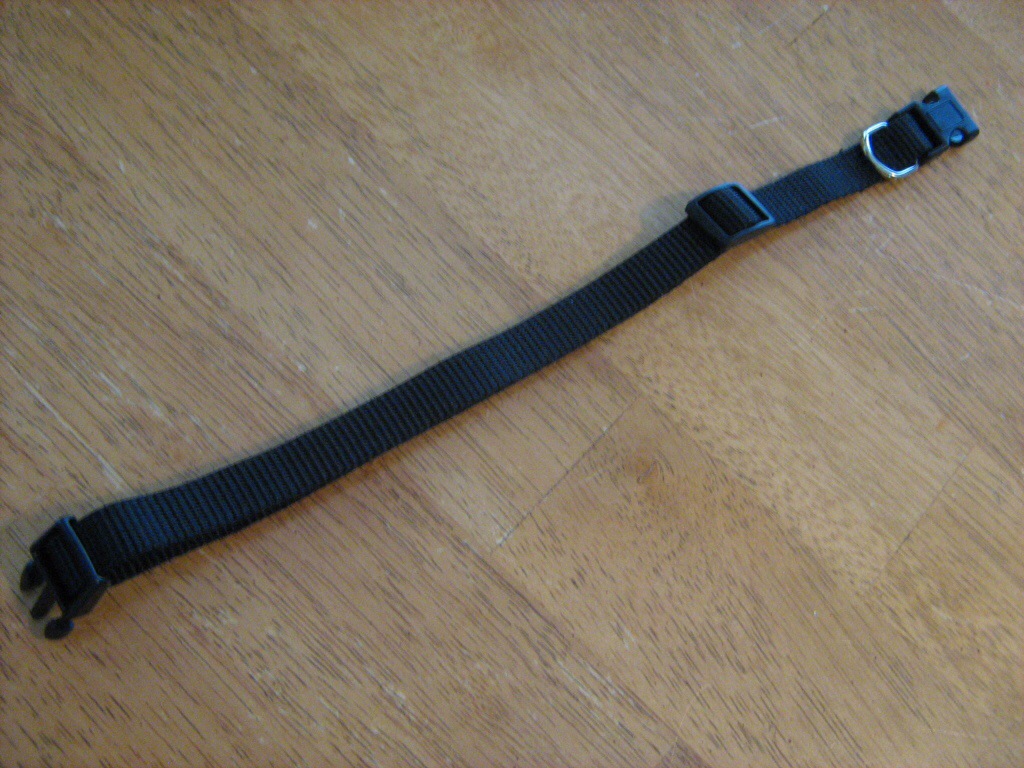 In the next picture, I have used some duct tape to anchor one end of the collar. I will perform a Cobra Weave around the collar, but you might choose a different weave. Anchoring one end of the collar makes weaving a lot easier. Please refer to my instructions for the Cobra Weave from the article on how to make a survival bracelet.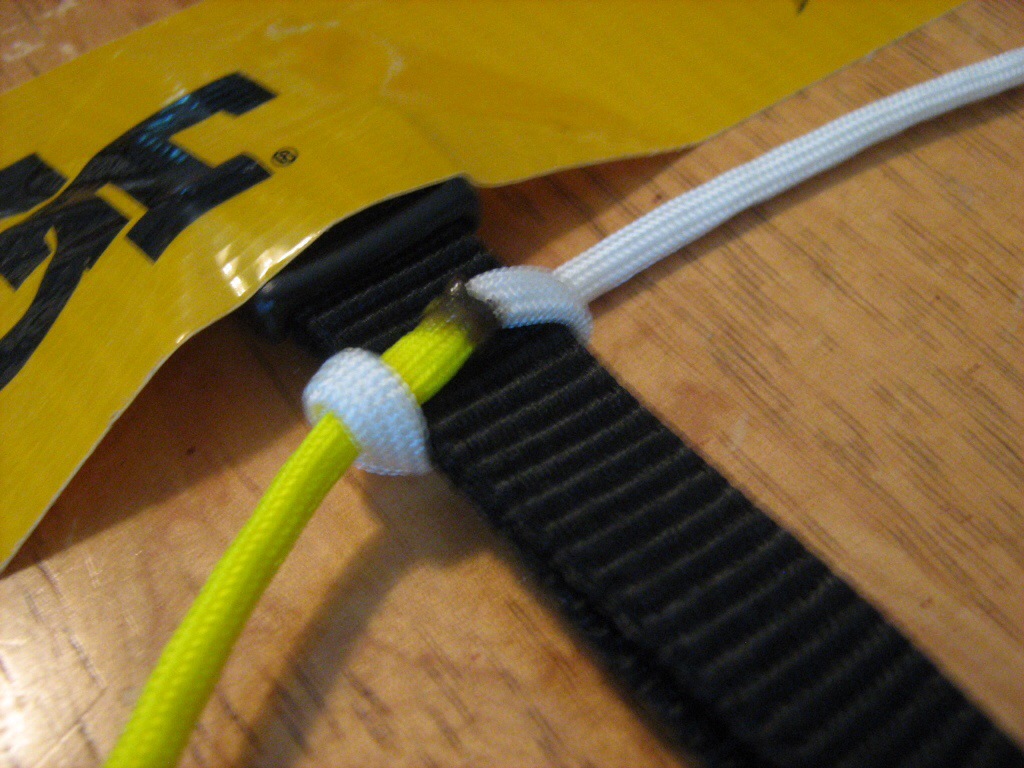 Continue weaving down the length of the collar as shown in the next two pictures. Note that you will have to weave around the adjustment buckles. Once you've reached the end, snip the paracord off and singe with the lighter.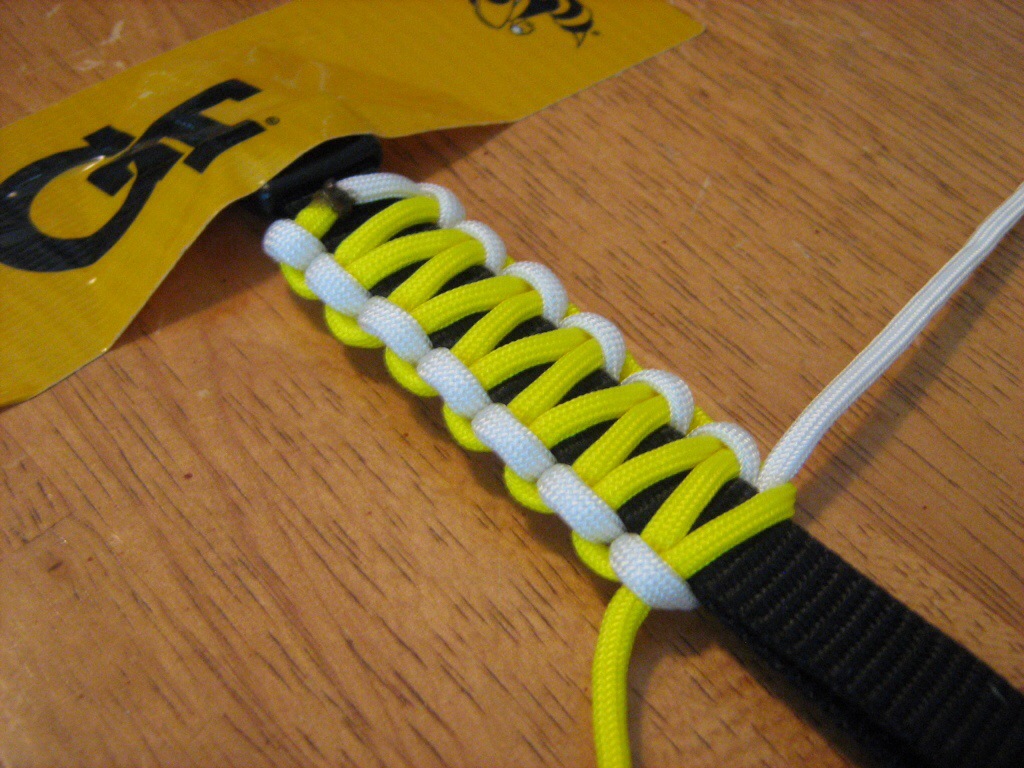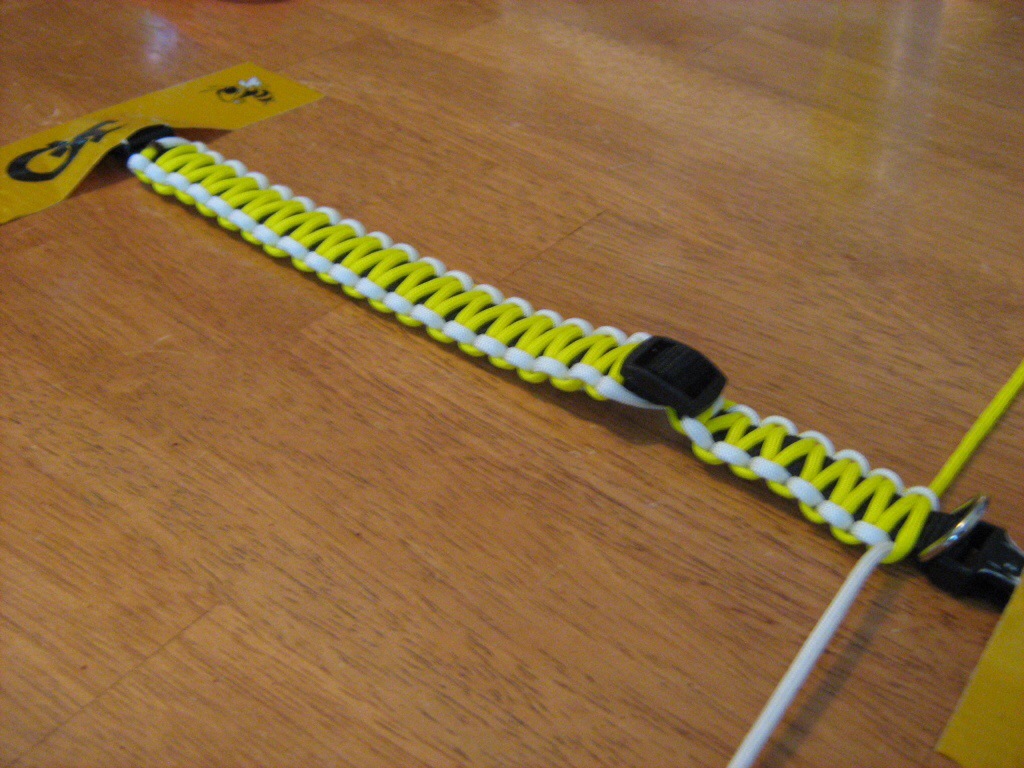 And here is the finished product. The paracord dog collar took me about 30 minutes to make.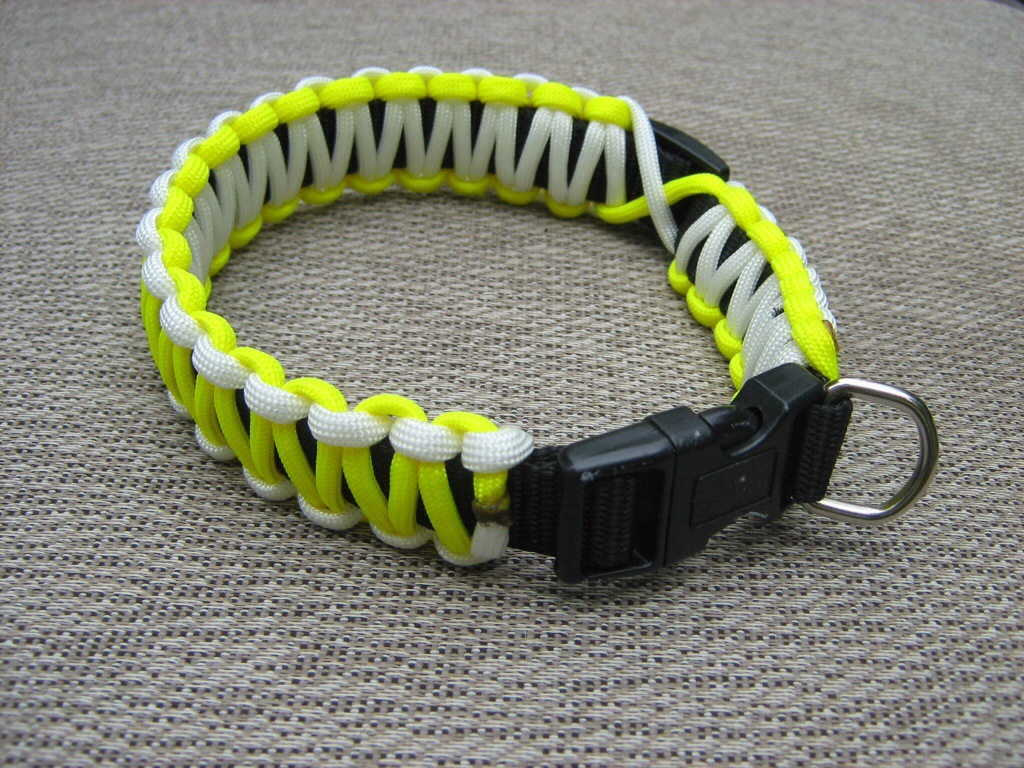 Our happy little customer, Bonny. She is watching TV and her favorite college team—Georgia Tech.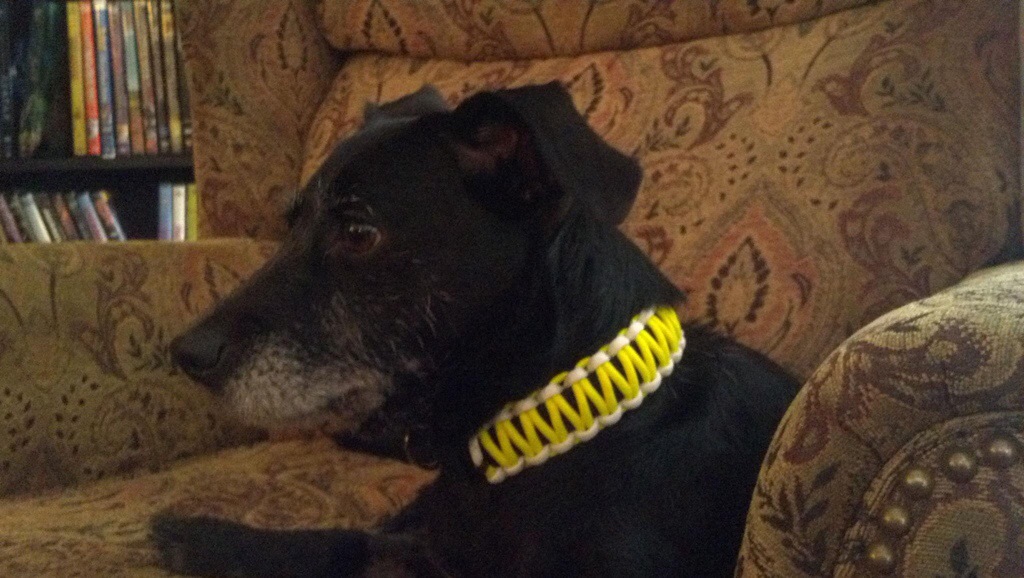 How about you? What are some of your favorite paracord projects?
Want more tutorials like this? Please consider joining my Four Oaks Crafts Newsletter. Sign up at the form below.