I've been trying to find a retirement gift for a friend so I decided to do what any good craftsman would do—make one. He loves to hike and he's a huge fan of John Muir. So why not create a John Muir hiking stick that displays a quote from the great naturalist.
I chose to use a rake handle for my John Muir hiking stick. It's light weight and made out of a hardwood. Some like to go with a more rustic look, and I have a few of those in my collection also. Note: I don't advocate going out and just chopping down perfectly fine trees, especially if you plan to make a lot of these. However, if you do use fresh, green wood, I'd recommend you allow it to dry out for several weeks before you do anything to it.
So let me show you step by step how I took this ordinary rake handle and turned it into a decent-looking hiking stick.
Step 1
The rake handle came from the store with a coat of polyurethane, so I decided to sand that off with my orbital sander. I will stain the stick and re-varnish it later.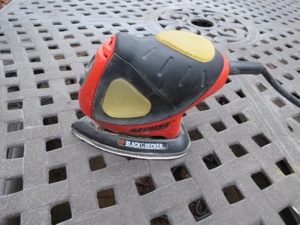 Step 2
Using some stencil I purchased from the craft store, I traced out the John Muir quote in pencil. The quote I used: "The clearest way into the Universe is through a wilderness forest."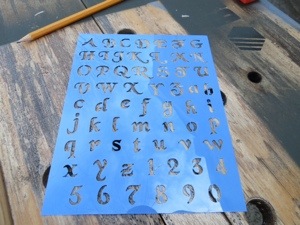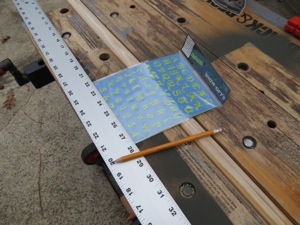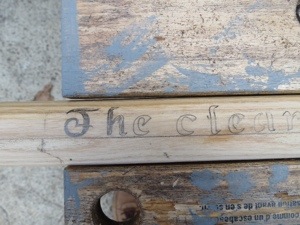 Step 3
I used my wood burner to burn the letters for the quote. I placed the wood burner on a high setting because I wanted to burn deep into the wood. Hiking sticks see a lot of use, so I thought burning in the letters deep would keep them from fading over time.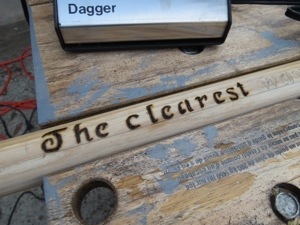 Step 4
I added a small compass to the top of the staff. I used a 3/4 inch spade bit and drilled a 3/8 inch depression in the top of the staff. Used epoxy to glue it in place. You can find these compasses in hobby stores or purchase online.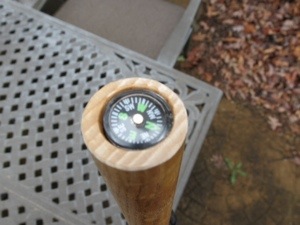 Step 5
I sanded the stick again and added stain. The stain made the hiking stick darker, but not too dark.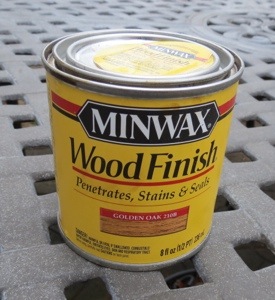 Step 6
Next, I added a couple coats of polyurethane.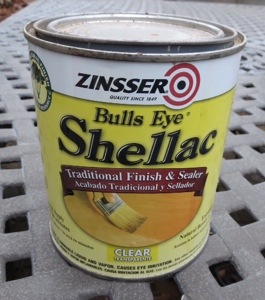 Step 7
I searched high and low over the internet to find a paracord wrap for the handle. I finally decided on this spiral-hitch paracord wrap. It fits really tight over the wood, and the spiral makes it fit well in the hand. Here is a link that will show you how to make the paracord wrap for the handle.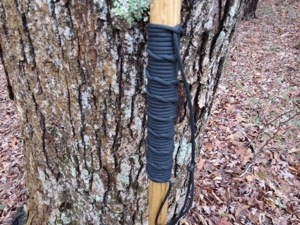 Step 8
Add a rubber protector to the bottom. This will increase the life of the hiking stick.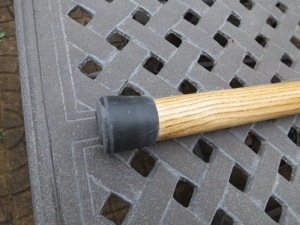 Step 9
For final decoration, I added an antler tine to the handle strap.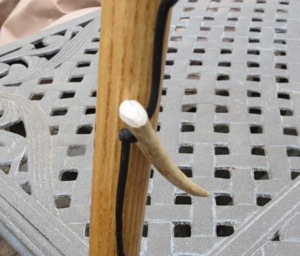 More pictures of the final hiking stick: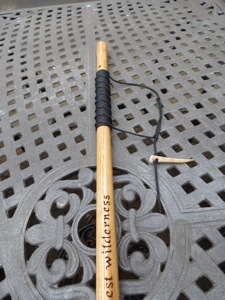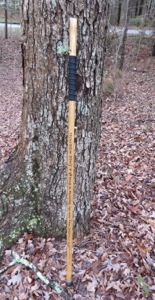 I hope you have enjoyed this tutorial on the John Muir hiking stick. Want to learn more about John Muir, his history and legacy? Check out this link to learn more about the famous naturalist.