6 Easy Steps on How to Make a Hard Hat Birdhouse
I love discovering ways to recycle discarded materials into crafts. Recently, I was riding down the Silver Comet bike trail here in Atlanta and noticed a couple of birdhouses made from old hard hats. You may not know this, but hard hats have an expiration date, and I happened to have an expired hard hat from the power company I work for.
I hope you enjoy this tutorial. Feel free to email or comment if you have questions or suggestions.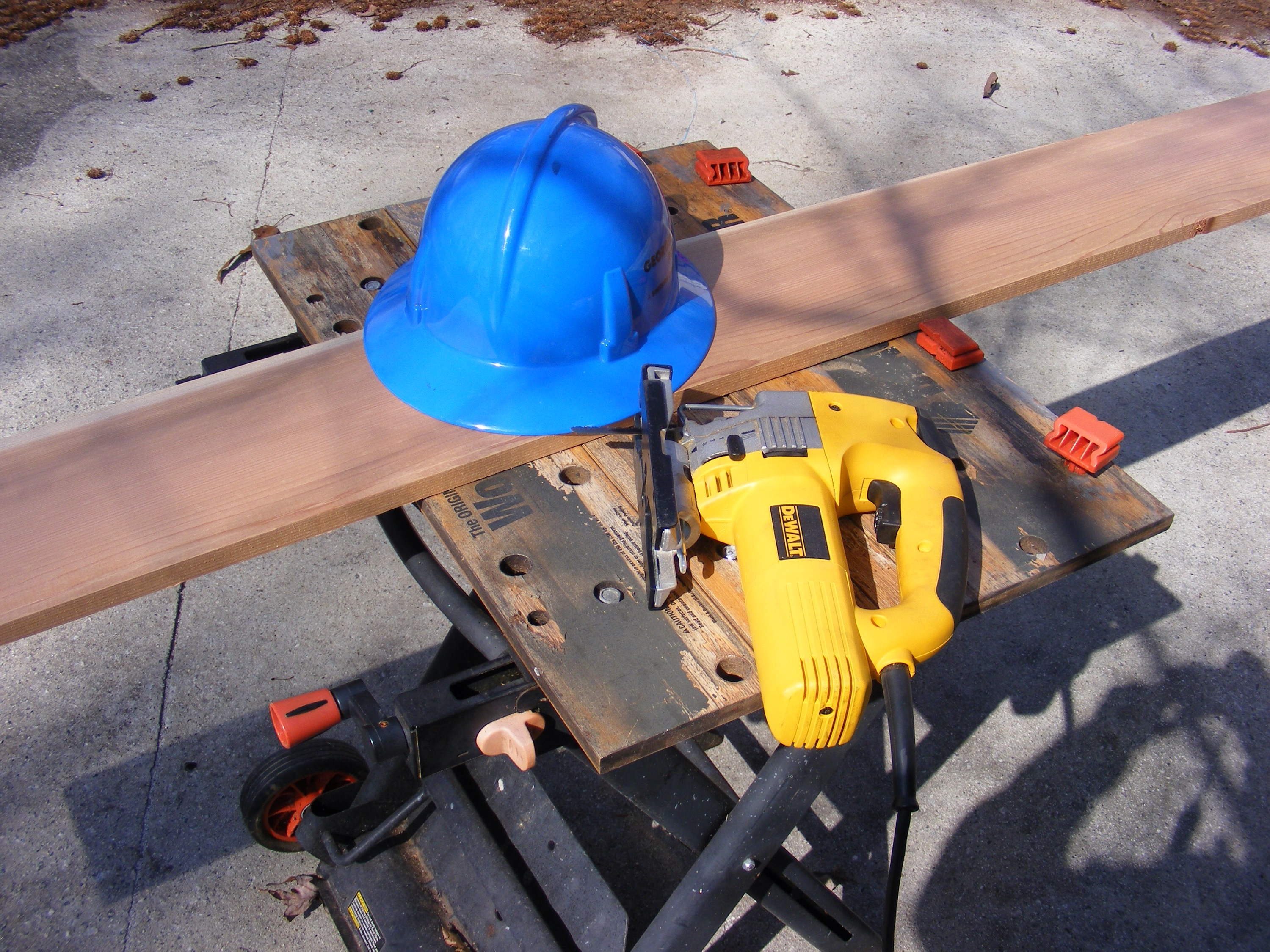 1. Gather the materials and tools you need. One expired hard hat, cedar boards, glue, one inch deck screws, drill, saber saw. silicone sealer, and paint. You could use pine or other boards but cedar should last longer. Don't use treated lumber.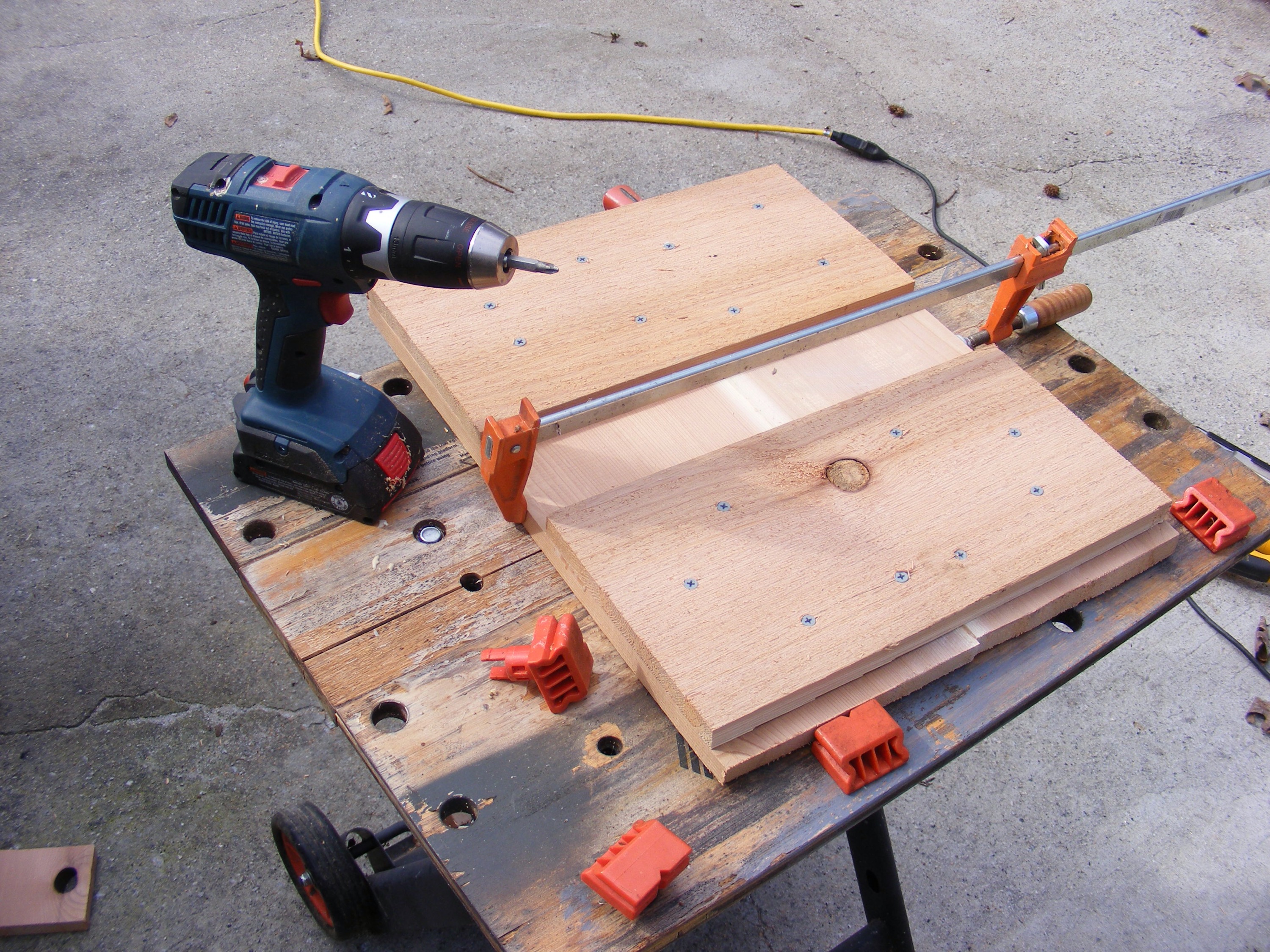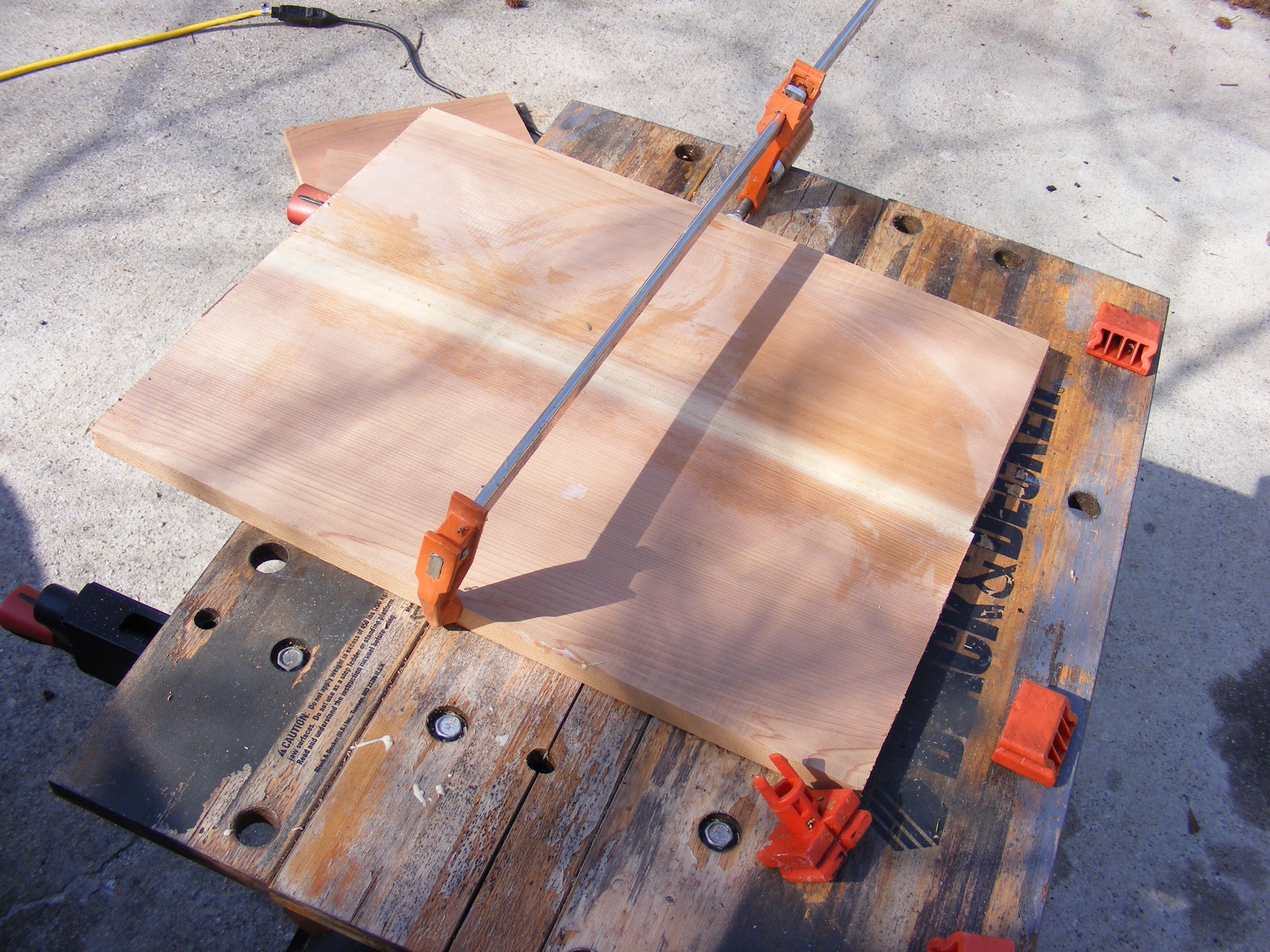 2. I decided I wanted my hard hat mounted to a flat surface. So I took some cedar boards I purchased from Lowes, glued them together, and reinforced them with more cedar board cleats on the back. I used Titebond III glue which is waterproof. My base board is 15 inches by 18 inches, but those dimensions aren't critical. As long as you have enough board to mount the hat on with room to spare for attaching to the tree.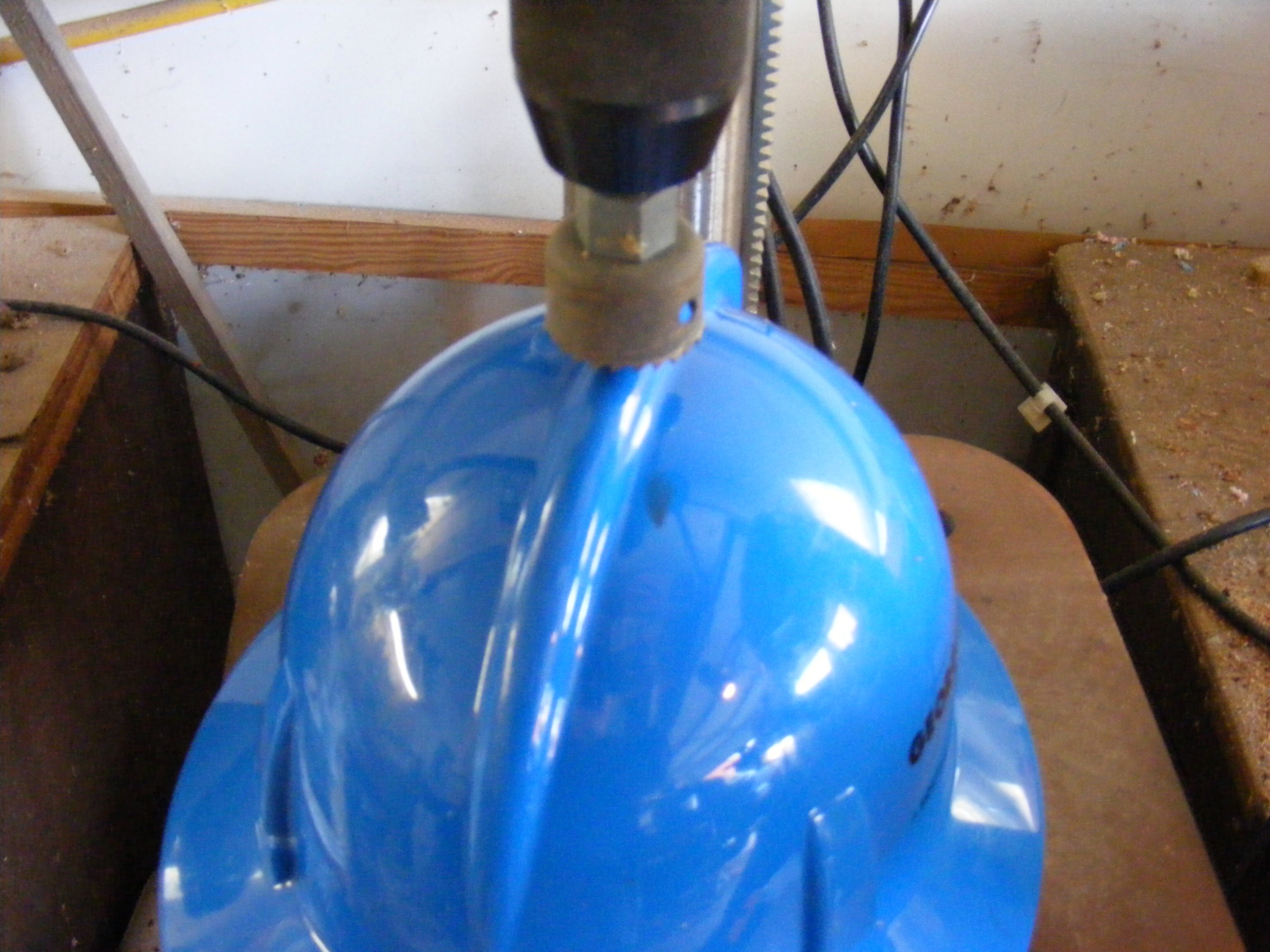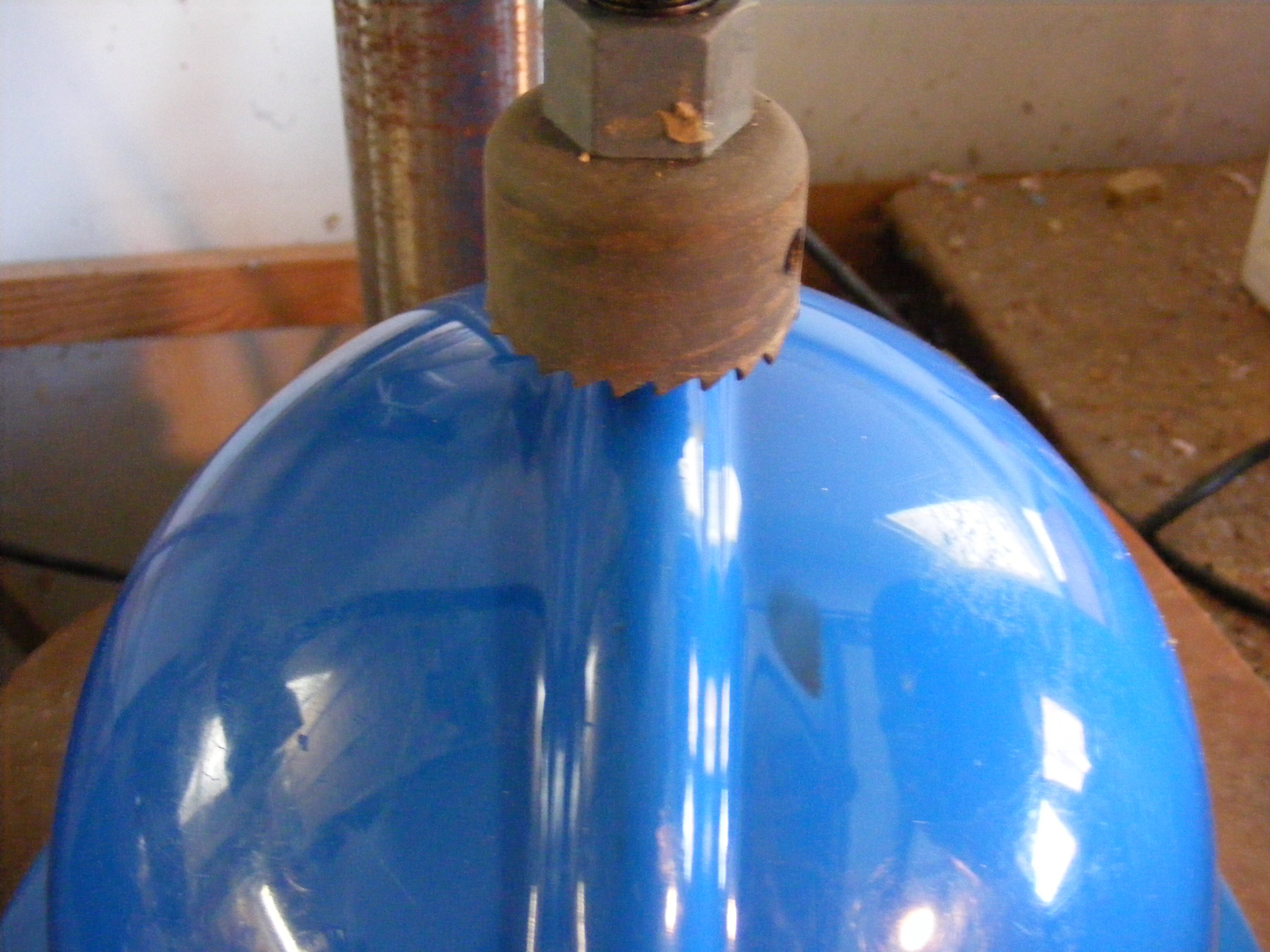 3. Using a hole saw and my drill press, I drilled a 1.5 inch hole in the center of the hard hat. This hole dimension works well with bluebirds and some other bird species. If you don't have a drill press, just use a regular handheld electric drill. After you drill the hole out, take some 150 grit sandpaper and clean up around the hole.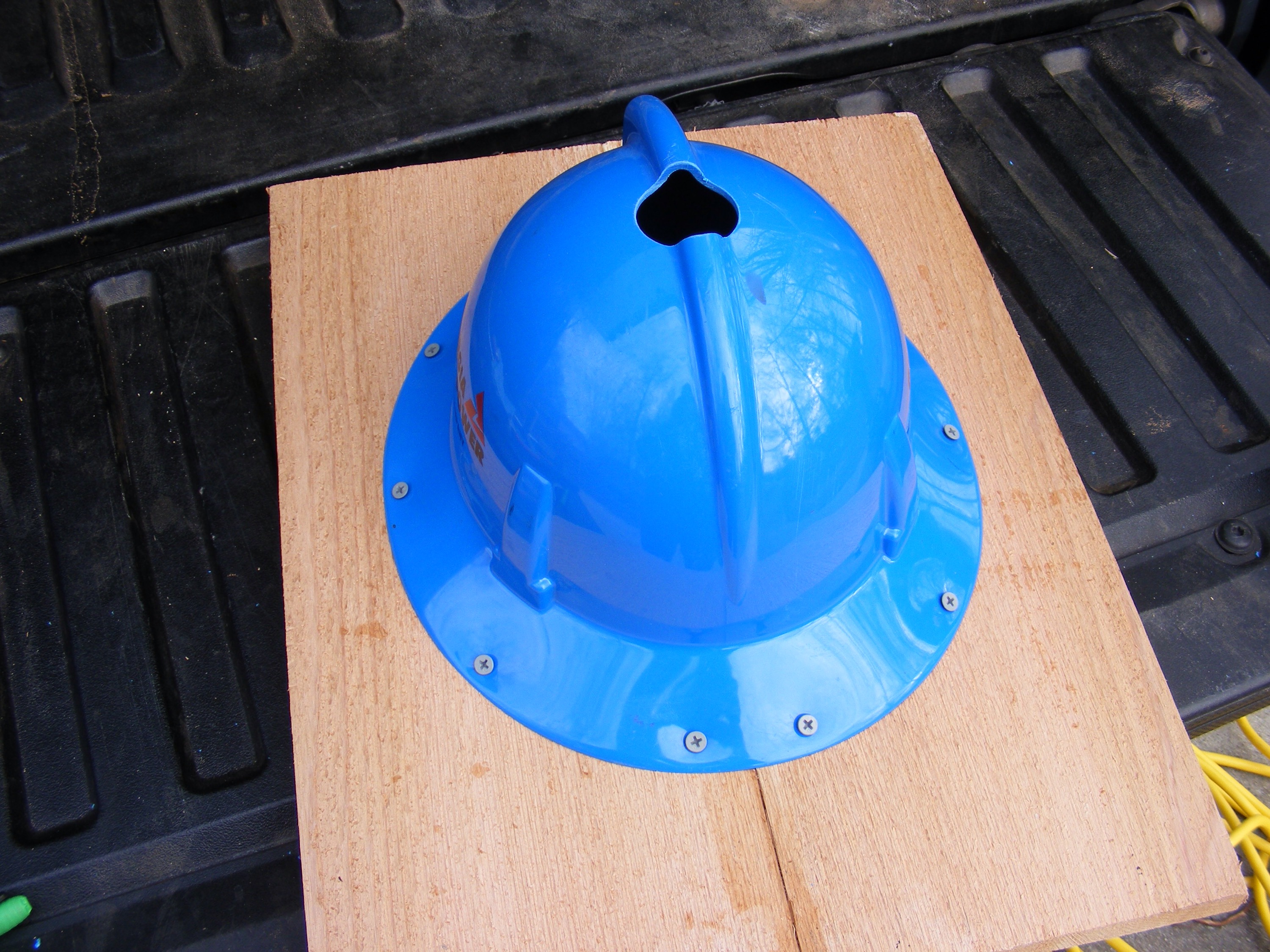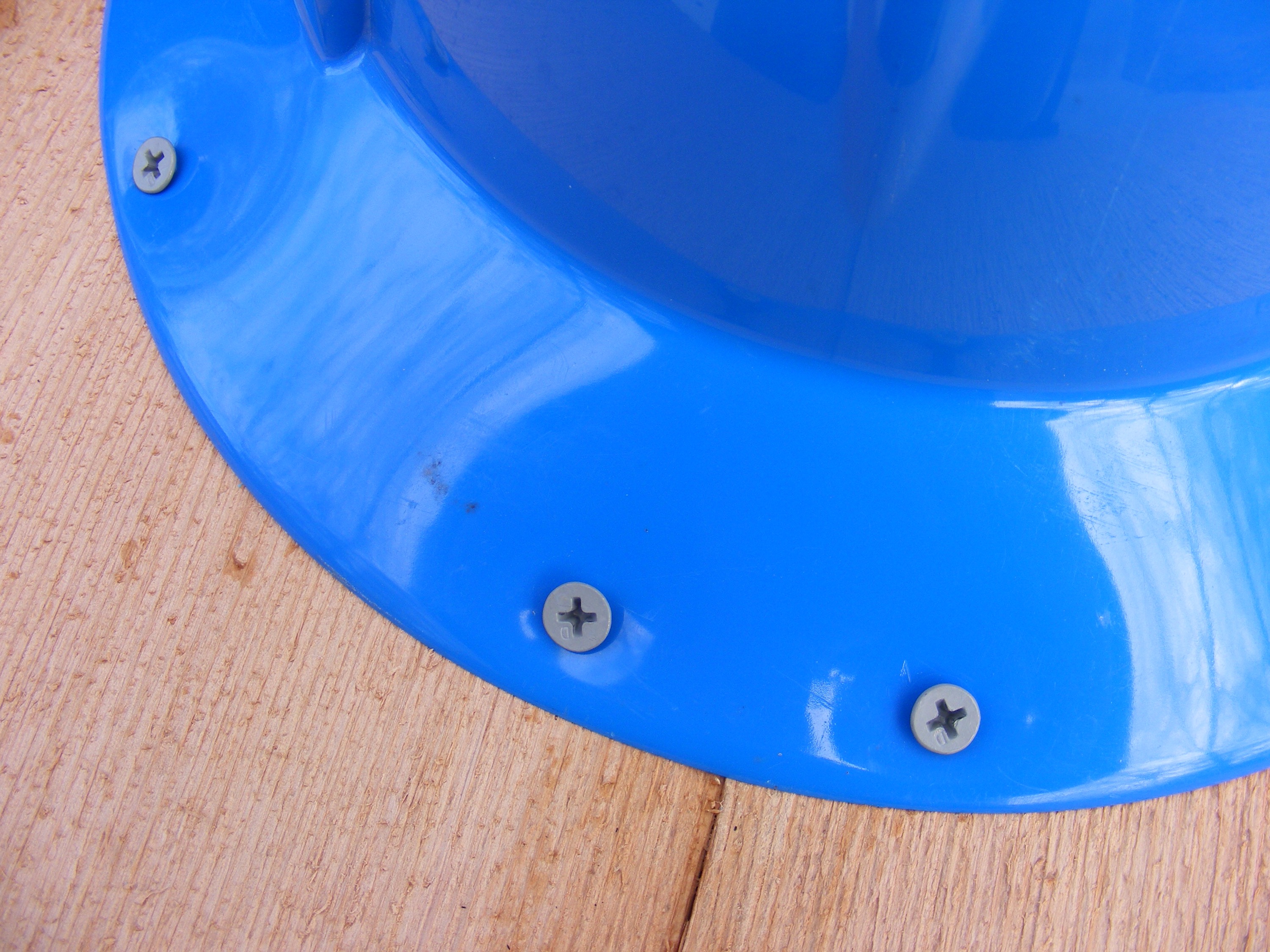 4. Next, I mounted the hard hat to the cedar board using ten 1 inch deck screws. (Before I attached the hat to the board, I took some 150 grit sand paper and scuff up the inside surface of the hard hat. This gives the baby birds an easier foothold when crawling from the nest to the hole.) I drilled ten holes, evenly spaced, around the hard hat brim for the screws. I screwed them in nice and easy. The hard hat does flex some and I wanted a tight fit with the board. Just had to go slow and not over tighten so as not to crack the hard hat.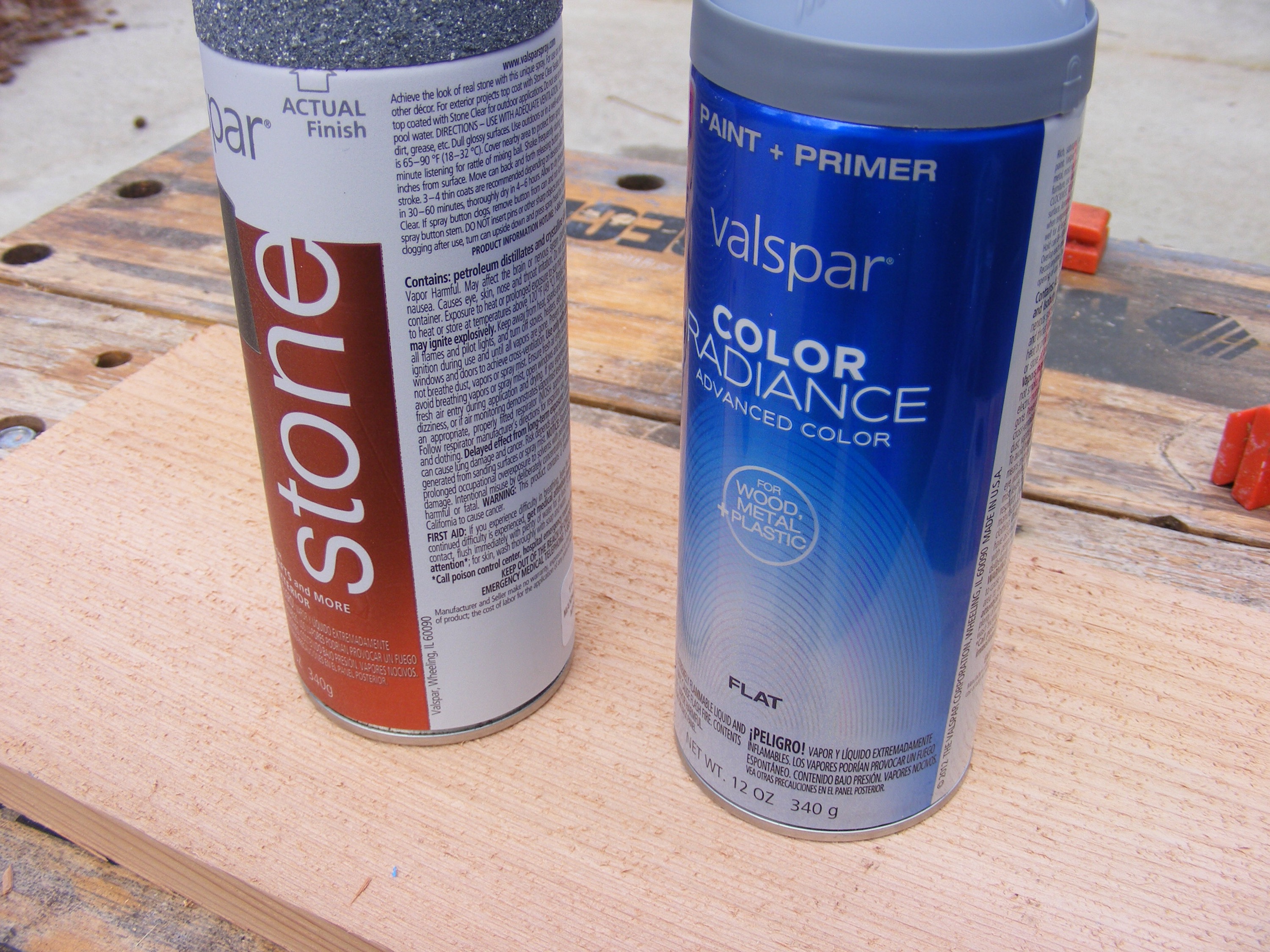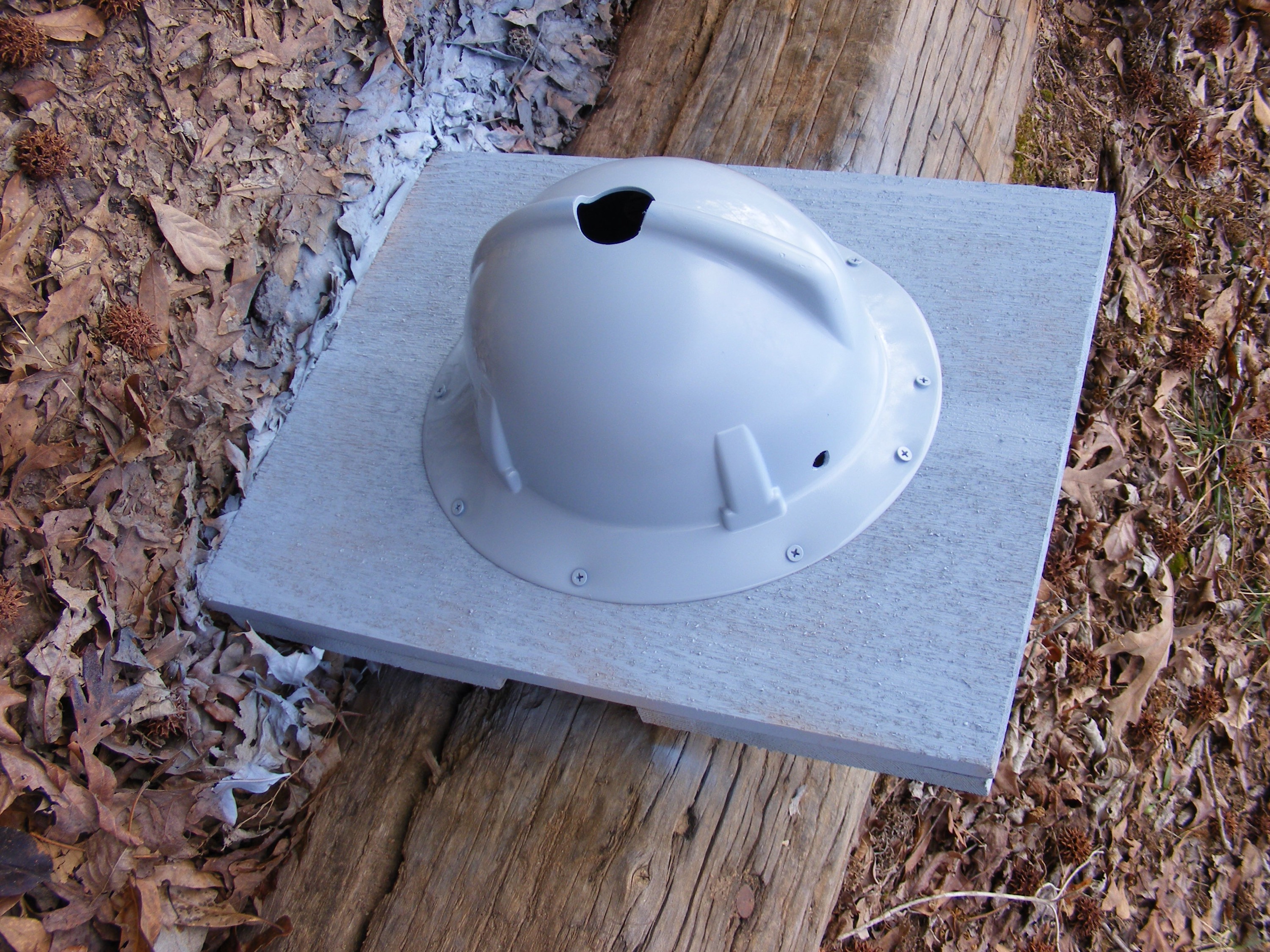 5. I decided to give the hat and board a base layer of gray spray paint. This color will blend well in the natural environment. I made sure to pick a paint that adheres to plastic. I applied 2 to 3 coats, allowing to dry between coats. Also, before I applied the paint, I took some clear silicone sealer and went around the edge of the hard hat where it attached to the board. Note the two 3/8 inch drainage holes on the bottom of the birdhouse.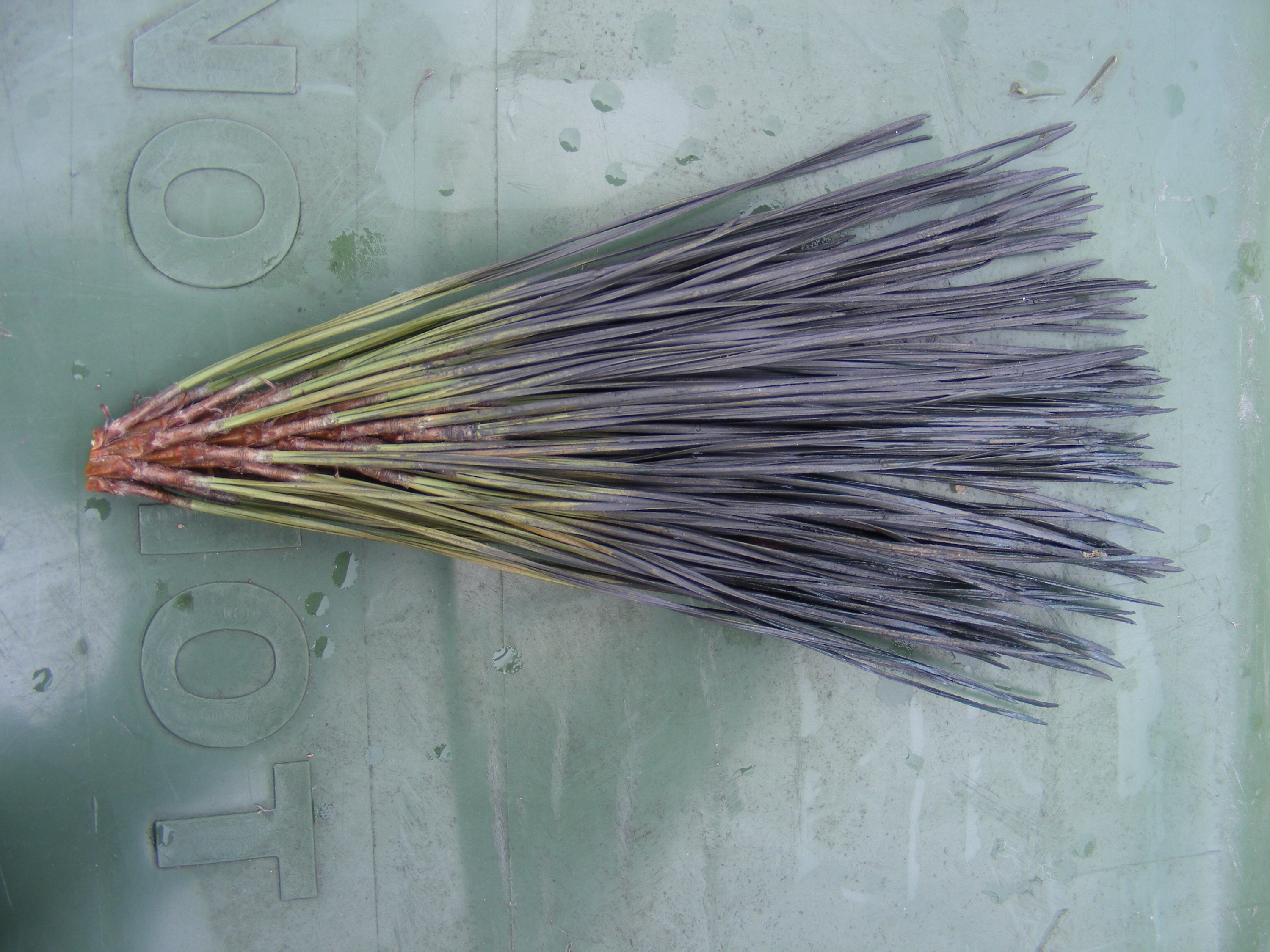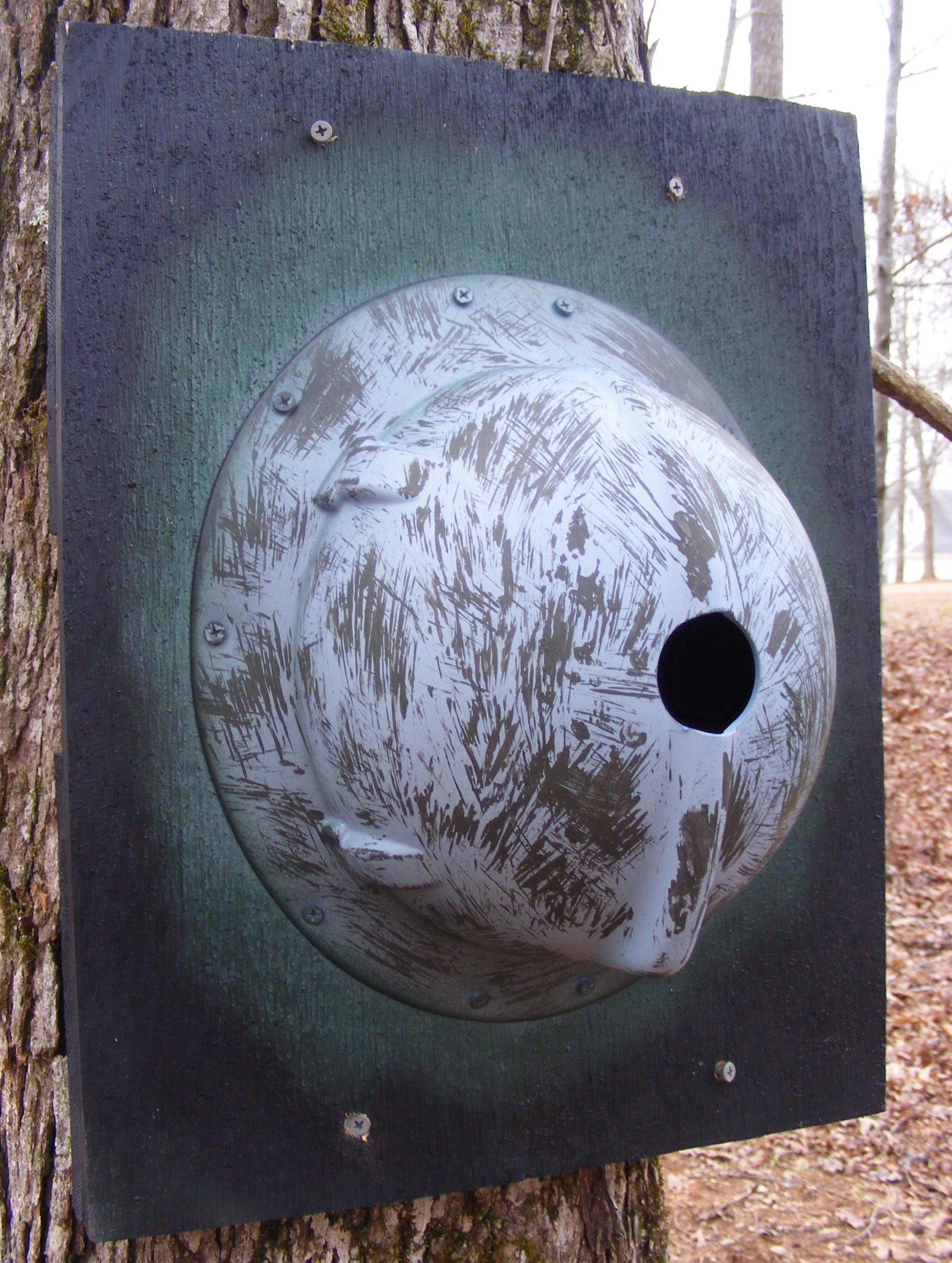 6. Finally, I finished the hard hat birdhouse by using some pine needles as a natural paint brush. I know—there are tons of cute birdhouses out there with bright, attractive colors, but birds really would like their homes to blend in with the natural environment. So I used black, gray, and forest green colors. I used brown paint with the pine needle brush. You could also finish the entire thing with some clear spray-on sealant if you like.
I used four 3 inch deck screws to mount the birdhouse to the tree. Since I want to attract bluebirds, I mounted it 5 feet high and faced it a little toward the east. I also made sure the house faced a relatively open area, which is something bluebirds like.
I hope you enjoyed this tutorial. Please email or leave comments if you have questions or suggestions. Please consider joining my blog to receive updates on new tutorials, how-to articles and product reviews.